Art Athina 2014
Group Exhibition
15 – 18 May 2014 Booth: A6 TEXT BY Thanasis Moutsopoulos PARTICIPANTS Tassos Missouras ·
Konstantinos Papamichalopoulos ·
Kalos & Klio ·
Nikos Moschos
In this year's Art Athina, Alma Art presents four of the most interesting artistic talents to have evolved from the 1990s and the first decade of the 21st century in modern Greece while simultaneously detecting what is most advanced in young talent.
The oldest and most acclaimed of the contributors, Tassos Missouras, has 30 years of experience under his belt. Previously known for the dark intonation of his painting and synthesis, here we show a lighter side to his work and the most Freudian that he has yet presented!
Tassos Missouras,
Untitled
The slightly younger Konstantinos Papamichalopoulos, has walked the path between art, design and digital creation, for years. His utopian cities somersault between something like the floating world of Japanese Manga comics and Byzantine art.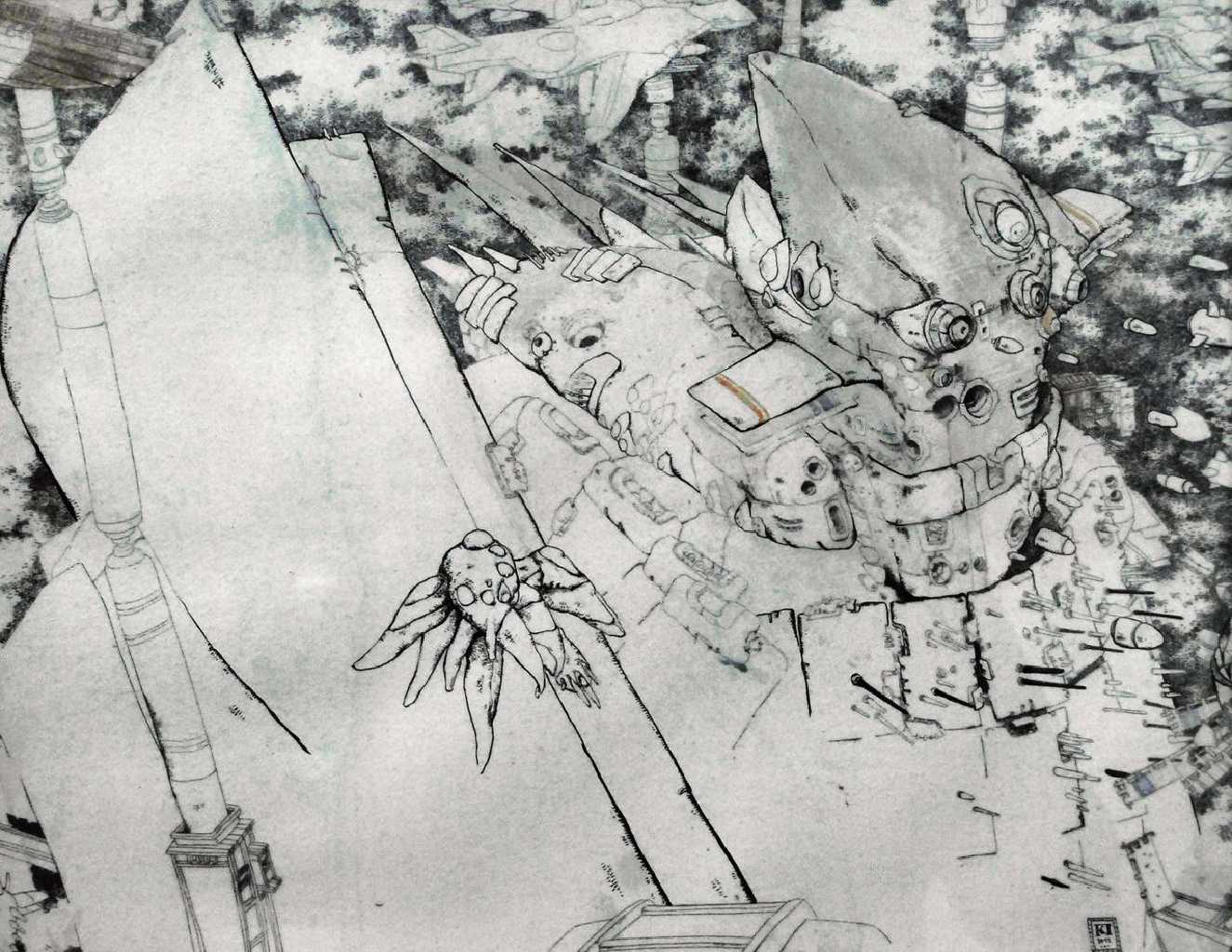 Konstantinos
Papamichalopoulos,
First study for Gaius
Artistic duo Kalos & Klio utilize a unique technique to produce complicated compositions which crush the real world into a chaos of the most extreme objects possible. The hybrid world of Kalos & Klio is both immaterial because it originates from cyberspace and material because it comes into fruition as a luxury impression on the most precious paper.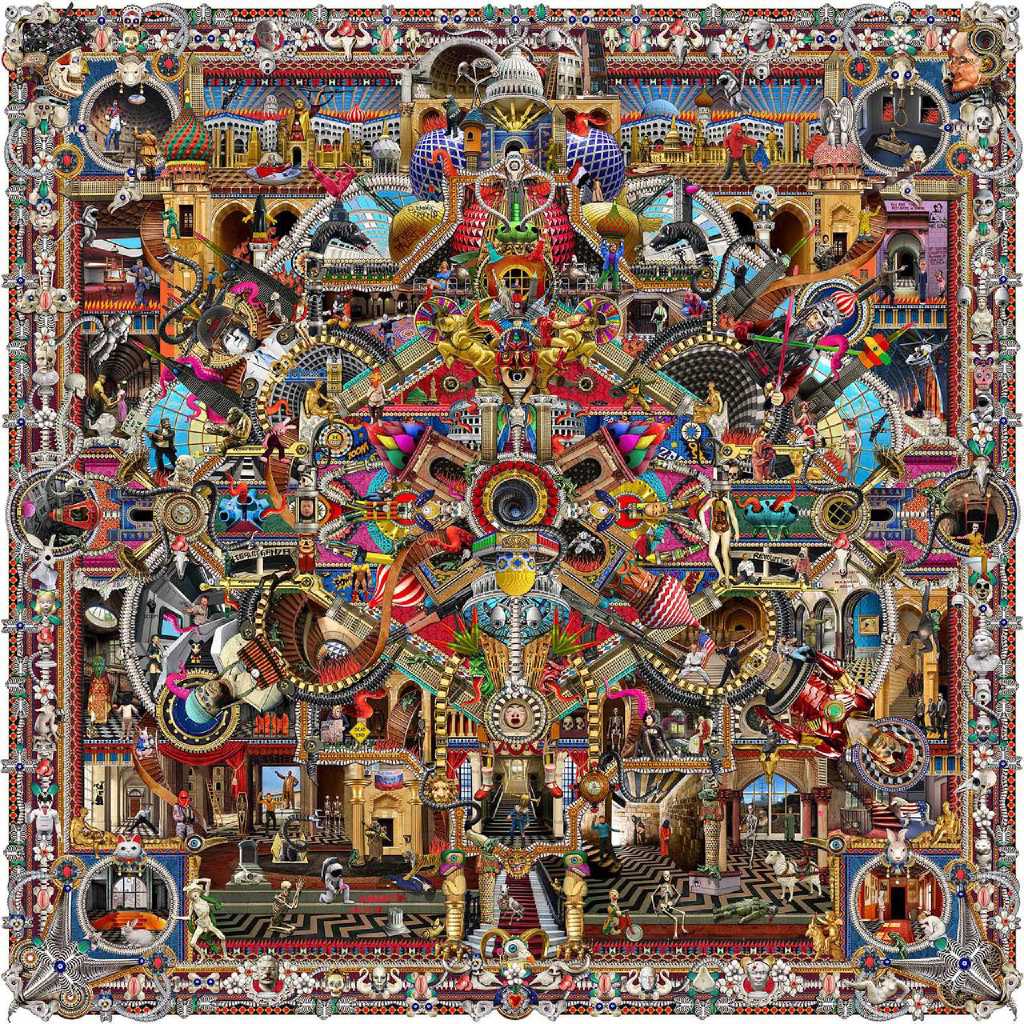 Kalos & Klio,
Babylon, digital print,
on Hahnemühle archival
paper, 120 x 120 cm, 2014
The youngest artist, Nikos Moschos, reveals an artistic world more complicated than ever. We observe squashed flesh, industrial waste and scrap from the prissiest objects of the old world…