Art Athina 2018
Athens Conservatoire
20 – 24 June 2018 Booth: C4 CURATED BY Yiannis Bolis PARTICIPANTS Martin Donef ·
Vana Fertaki ·
Marios Fournaris ·
Theofilos Katsipanos ·
Alekos Kirarinis ·
Kostas Lavdas ·
Alexandros Maganiotis ·
Michalis Manousakis ·
Irene Matsouki ·
Tassos Missouras ·
Zacharias Papantoniou ·
Andreas Voussouras
Alma gallery has been supporting the modern innovative artistic expression in a consistent, stable and knowledgeable way. In Alma gallery we present, promote and support – in Greece (both in the capital and the rest of the country) and in other international organisations abroad - visual artists, older or younger ones, without drawing dividing lines or categorizing our choices, since these choices stretch and cover openmindedly and freely every form and kind of art. The artist, the work of art and the public constitute the three important elements of the gallery philosophy and policy; a gallery which invests in communication and extroversion; which encourages collaboration and collectivity; which orientates towards and aims at presentating new and original ideas.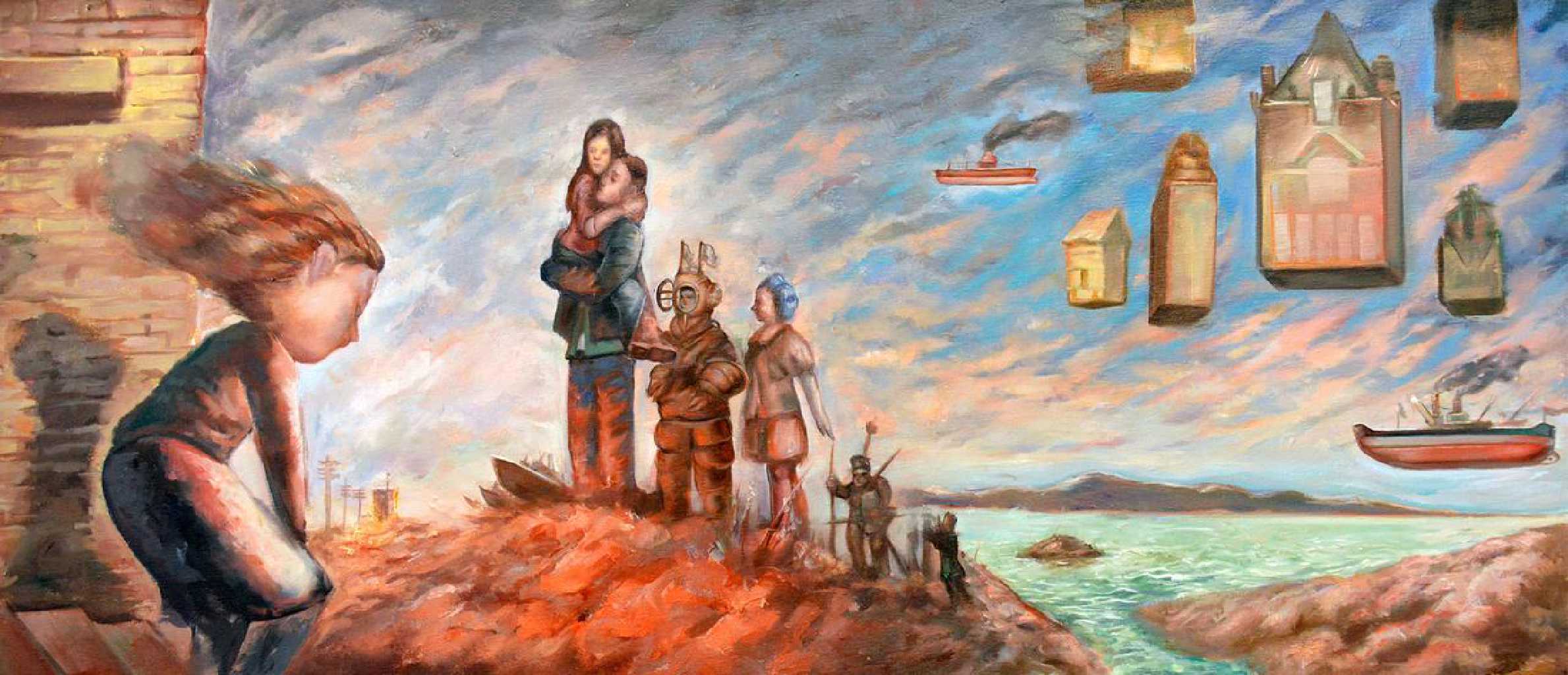 Theofilos Katsipanos,
Die Rückkehr,
34 x 78 cm,
acrylics and oil on canvas,
2018
In this year's Art Athina, Alma gallery presents works of art by Tasos Misouras, Michael Manousakis, Andreas Vousouras, Irene Matsouki, Zaharias Papantoniou, Martin Donef, Alexandros Maganiotis, Vana Fertaki, Alekos Kourarinis, Kostas Lavdas, Theophilos Katsipanos and Marios Fournaris. Their compositions, in direct conversation with each other, "narrate" stories of personal and collective experiences; they present the images of their personal mythologies; they approach contemporary realities; they refer to dreams, desires and divisions; they raise issues of existential order; they invoke a deeper communication with the viewer; they offer a world where different ways and routes of expression meet and converse – a world which distinguishes for its truth and quality, its aesthetic values and , at the same time, for the internal wealth, the dynamics, the special atmosphere, the diverse references, its messages and its symbols.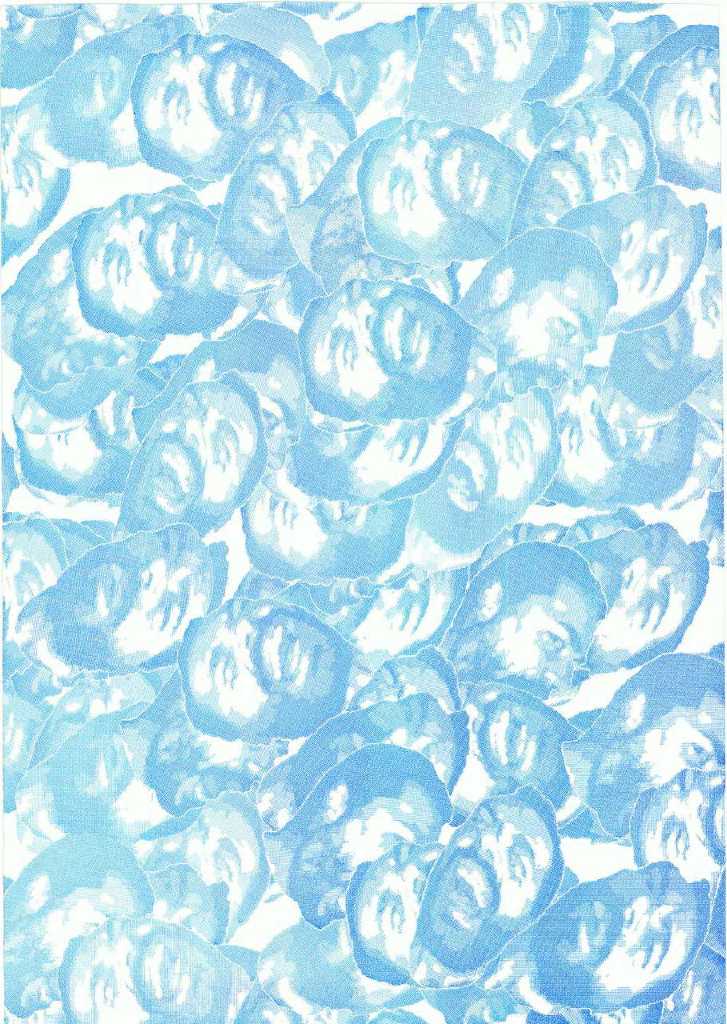 Martin Donef,
Untitled,
100 x 140 cm,
ink on paper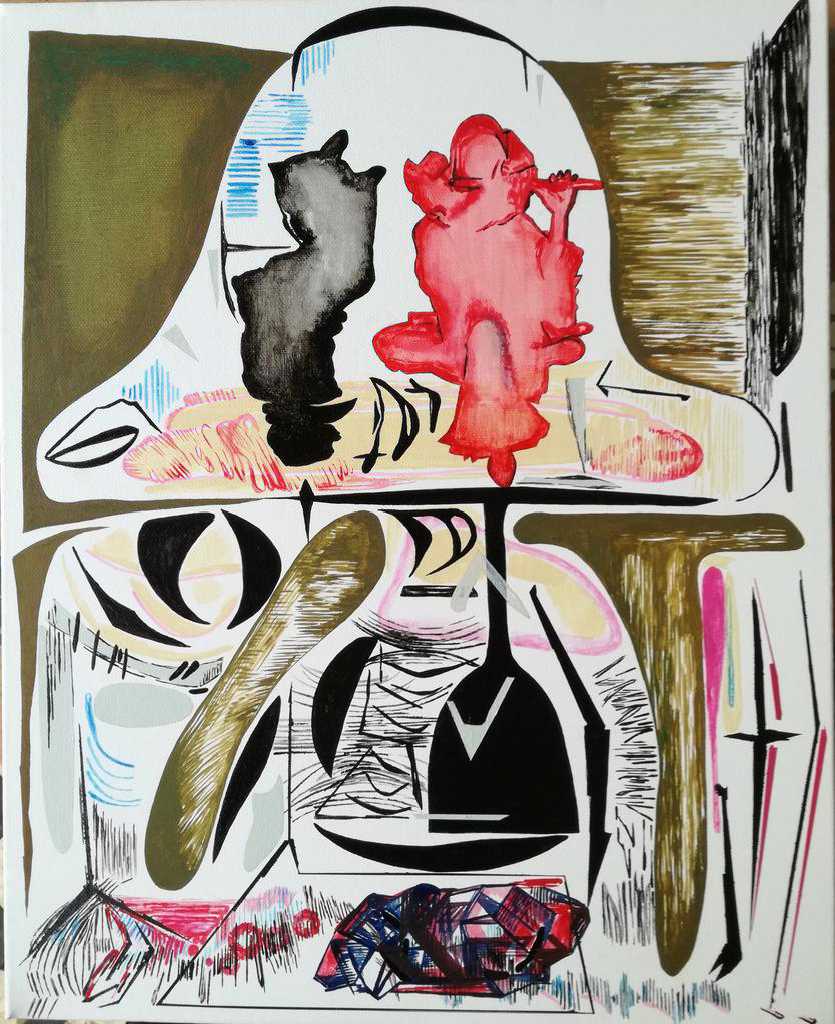 Vana Fertaki,
Mirroring,
50x40 cm,
varnish and oil on canvas
Vana Fertaki,
Orion,
diameter 45 cm,
varnish and oil on canvas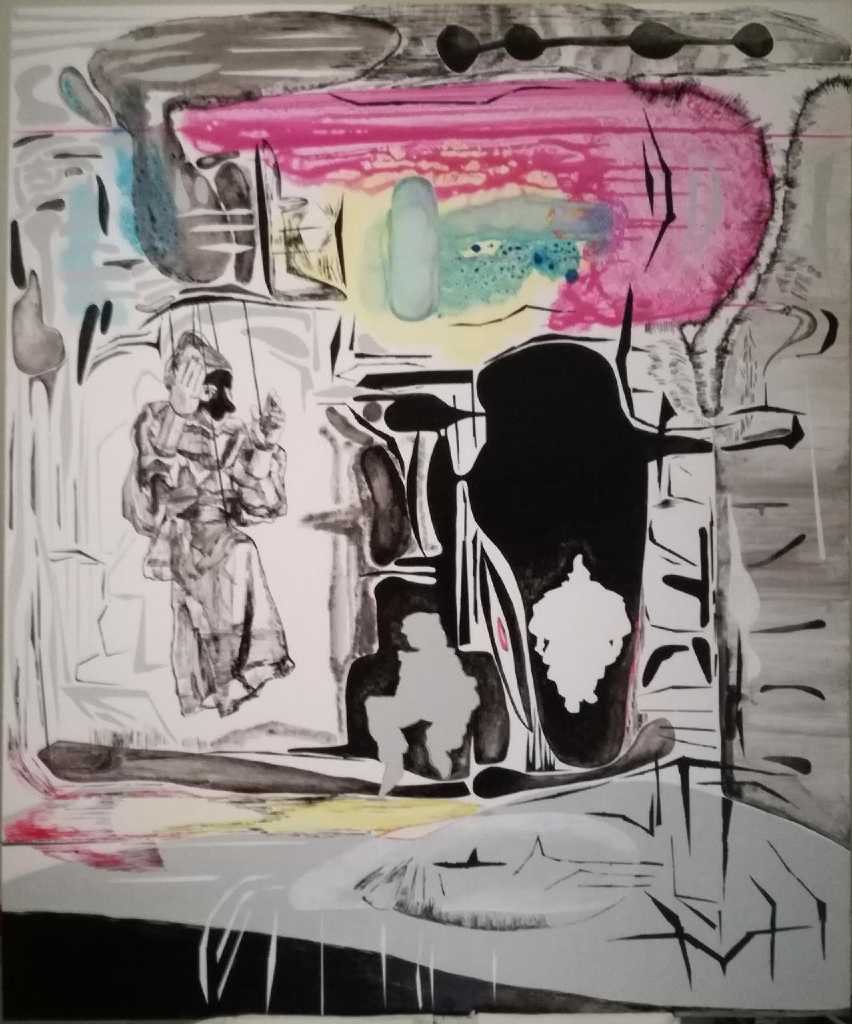 Vana Fertaki,
Pulcinella,
120 x 100 cm,
varnish and oil on canvas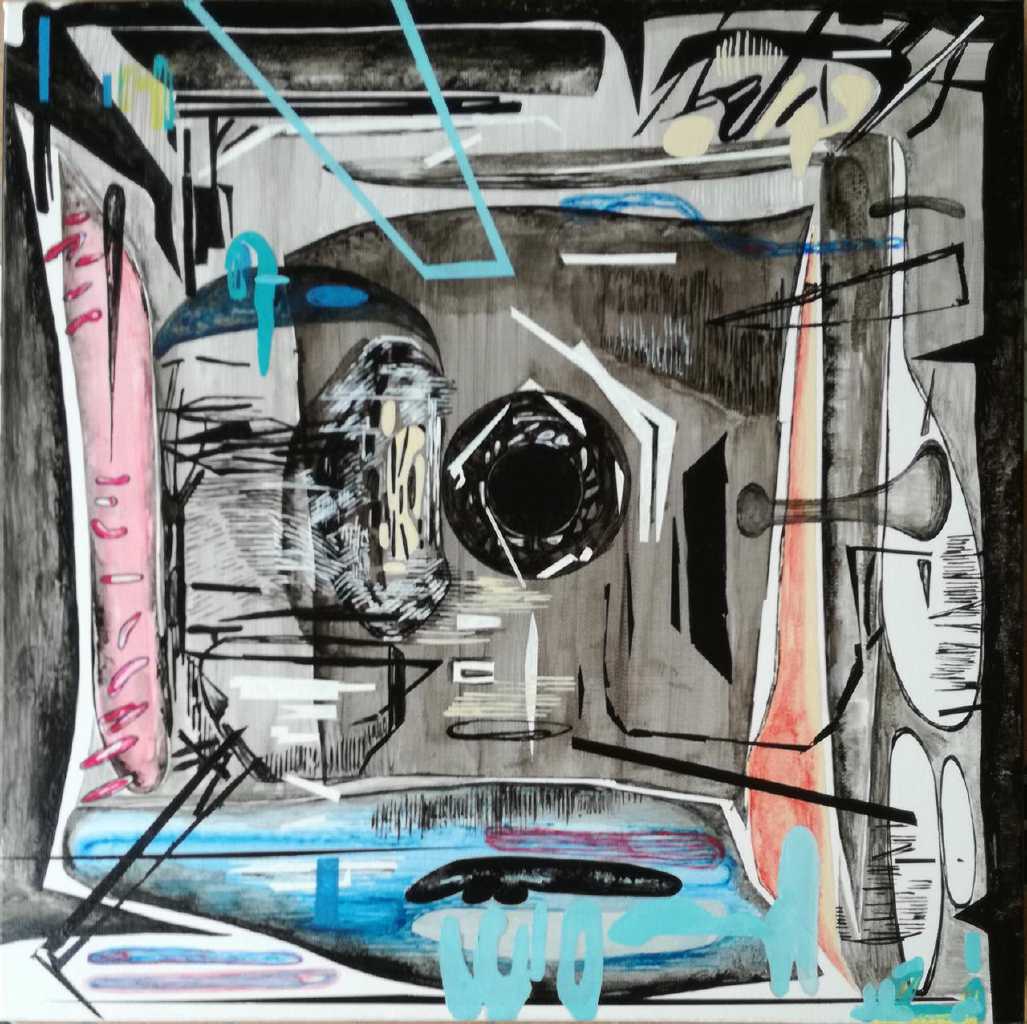 Vana Fertaki,
Space,
40 x 40 cm,
varnish and oil on canvas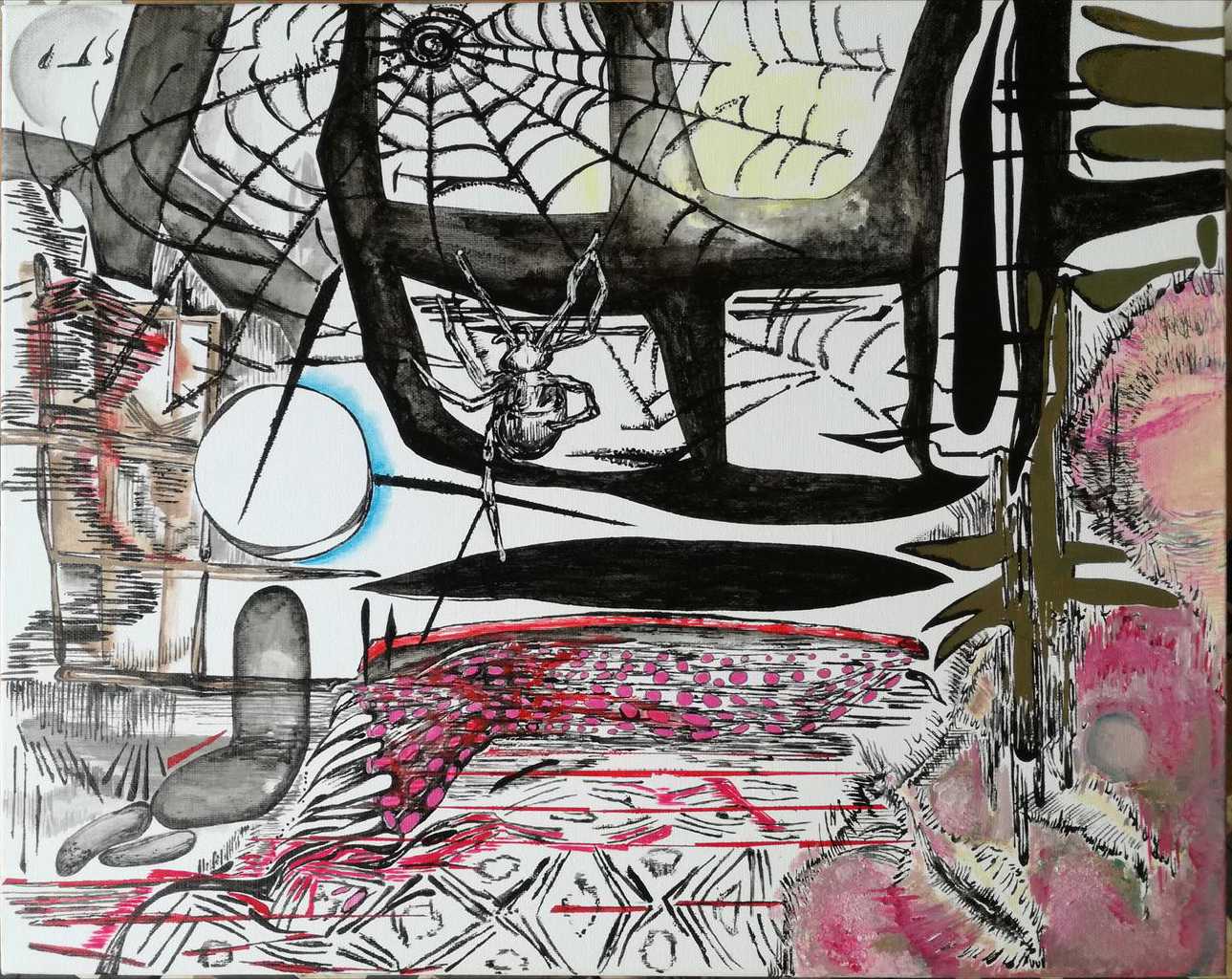 Vana Fertaki,
Spider,
40 x 50 cm,
varnish and oil on canvas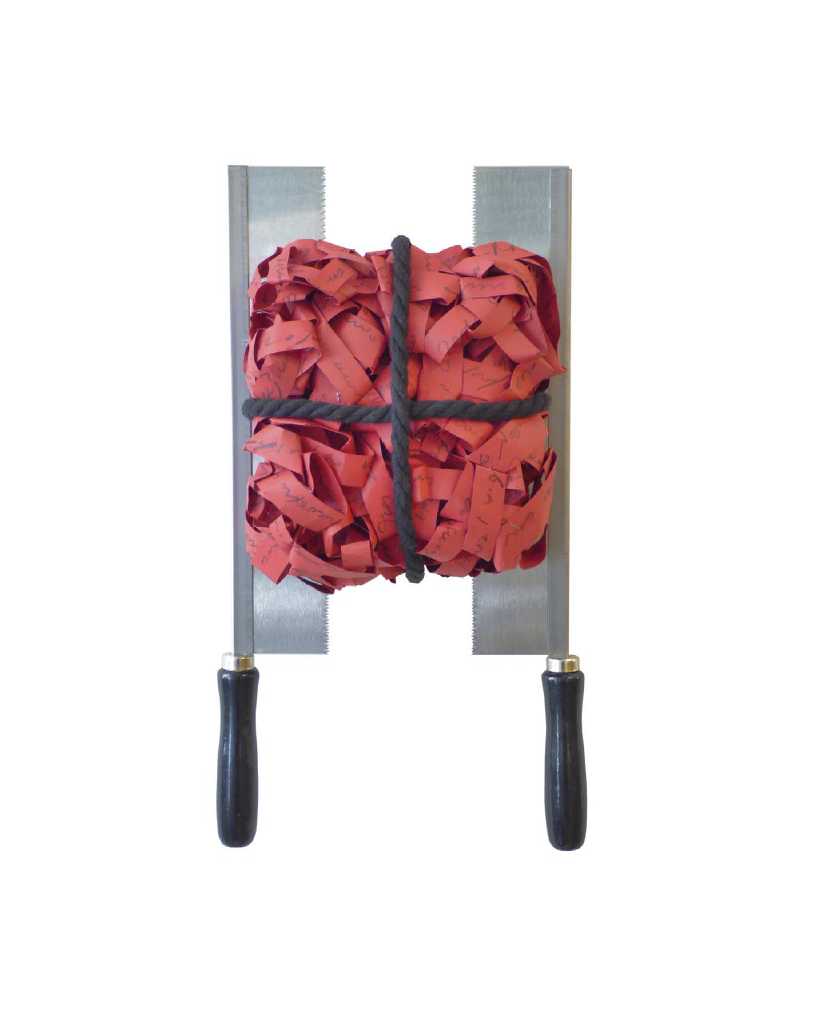 Marios Fournaris,
Anni di Piombo
or The Present,
dimensions variable,
saws, paper,
rope, wood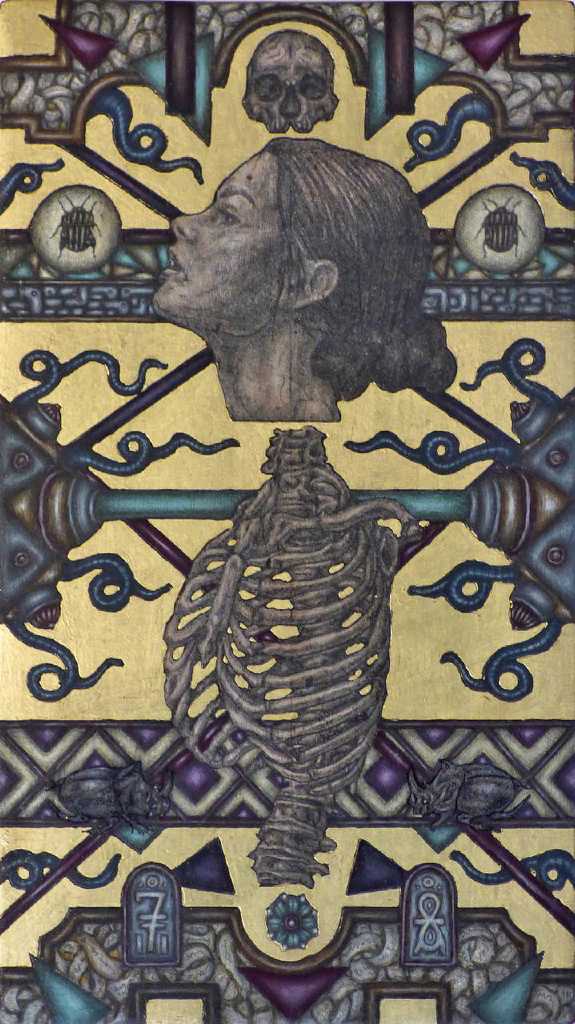 Marios Fournaris,
Eternal Beauty,
20.5 x 35.5 cm,
acrylics, pencil,
ink and gold 22k
on wood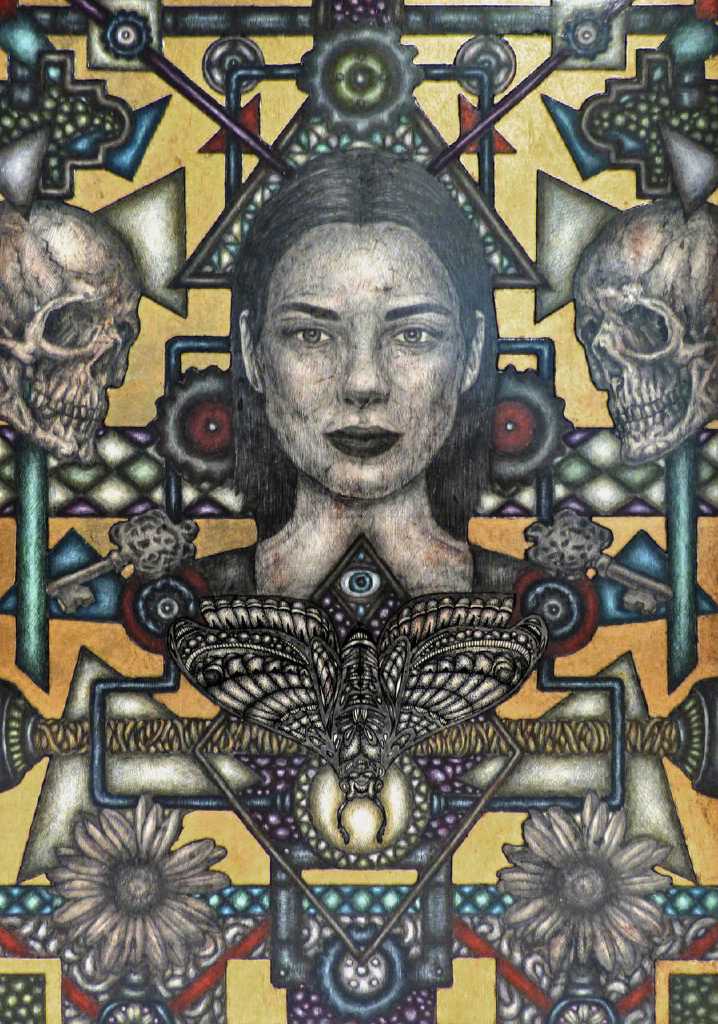 Marios Fournaris,
Vanitas 1,
35 x 25 cm,
acrylics, pencil,
ink and gold 22k
on wood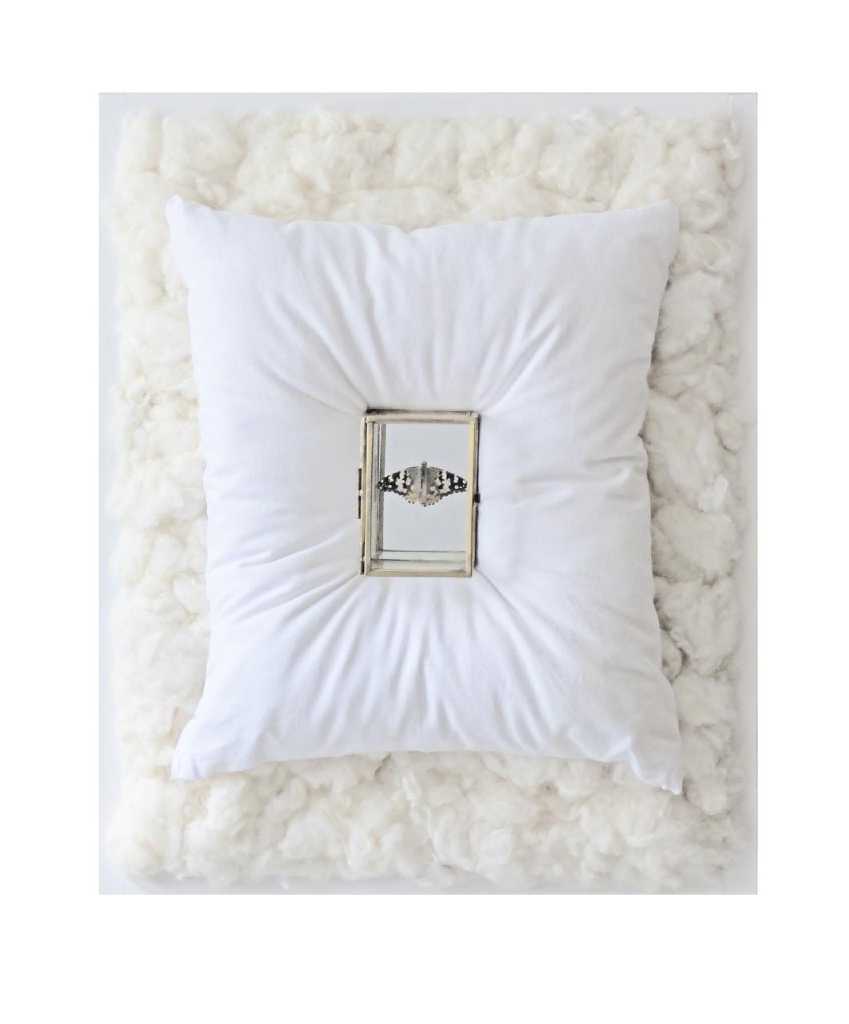 Marios Fournaris,
You Will Never Be
As Beautiful
As You Are Now,
54.4 x 44.4 cm,
wood, cotton, fabric,
glass, plexi, butterfly,
iron

Alekos Kirarinis,
Untitled,
egg tempera
on wood,
220 x 60 cm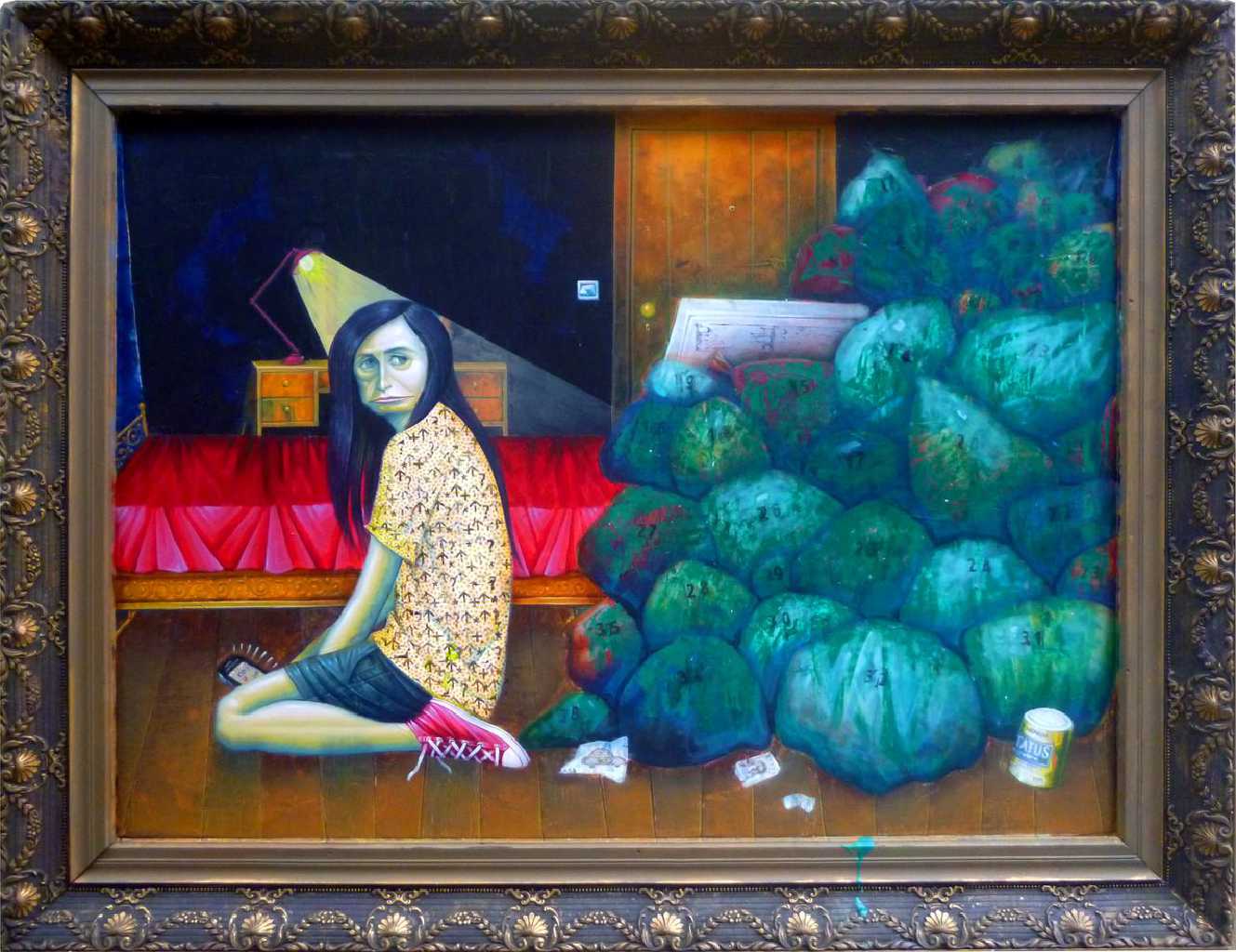 Kostas Lavdas,
The Offspring,
92.4 x 71 cm,
acrylic, marker, ink
on wood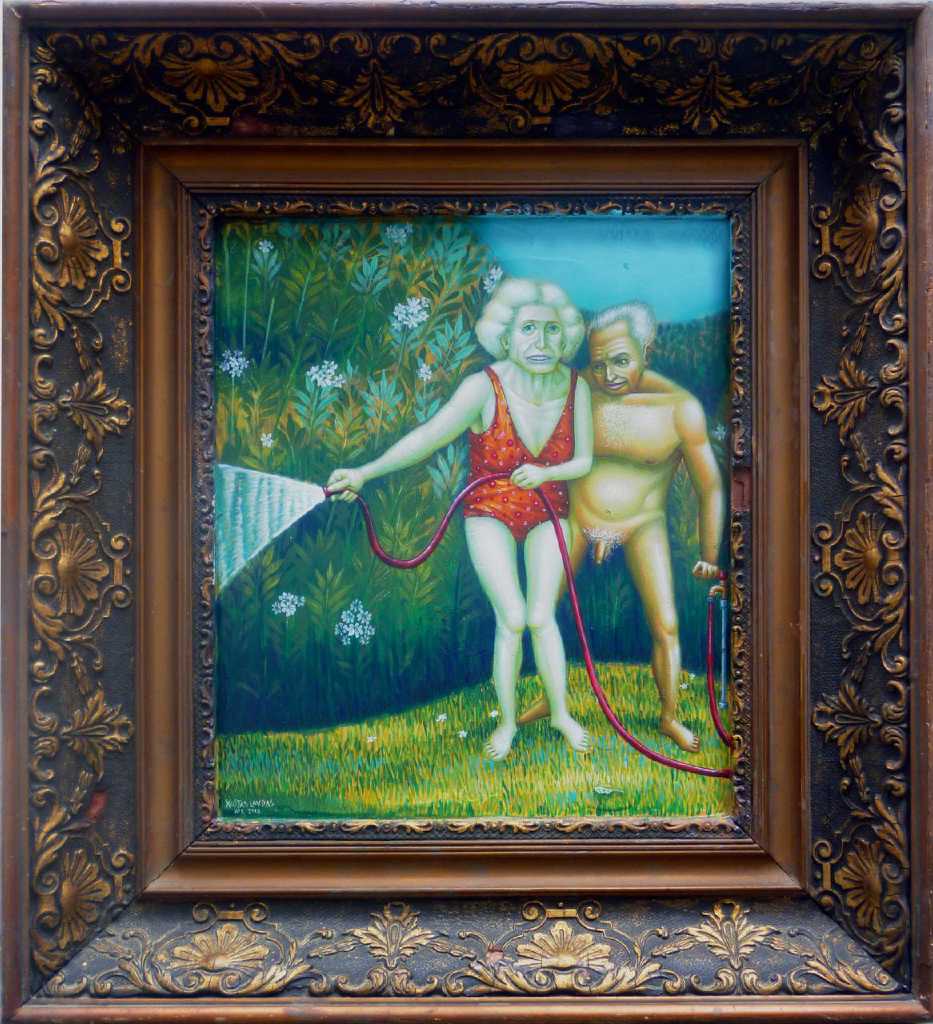 Kostas Lavdas,
You Gotta
Keep Them
Separated
42.5 x 46.5 cm
acrylic on wood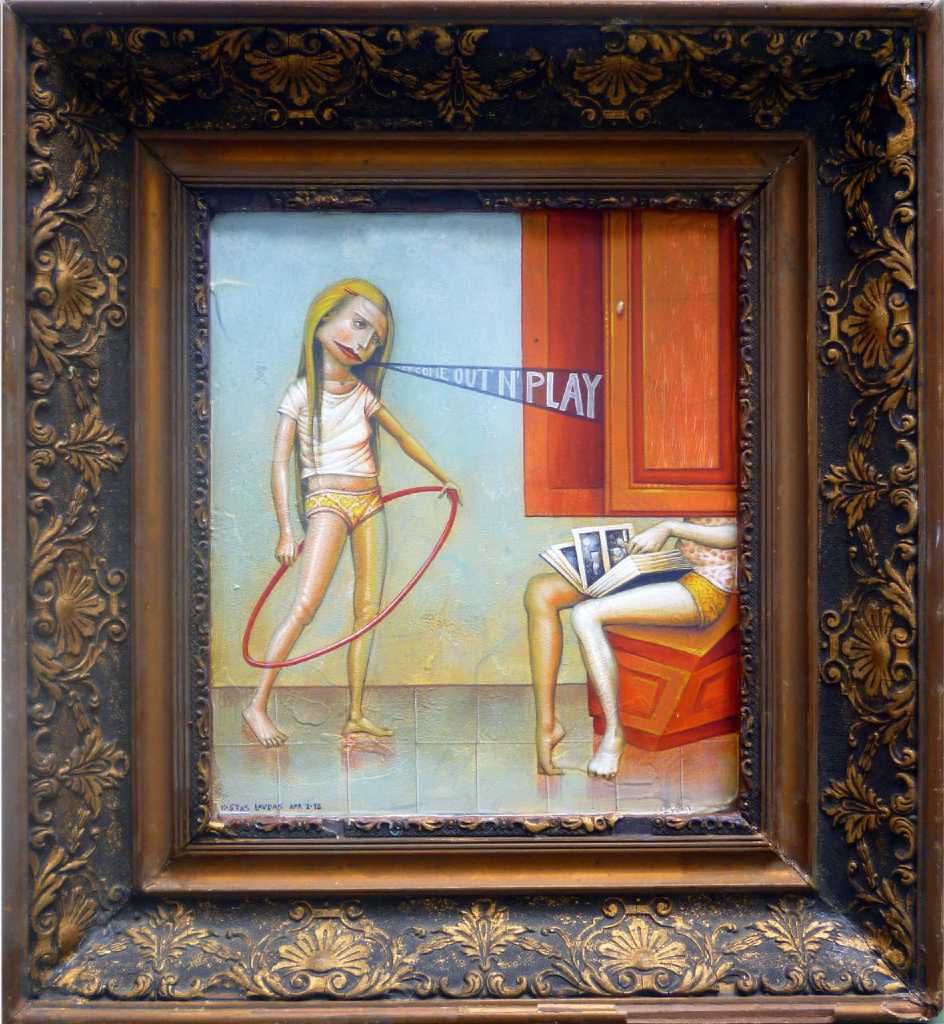 Kostas Lavdas,
Come Out 'n' Play,
42.5 x 46.5 cm,
acrylic on wood
Alexandros Maganiotis,
From Darkness to Darkness,
mixed media,
67 x 90 cm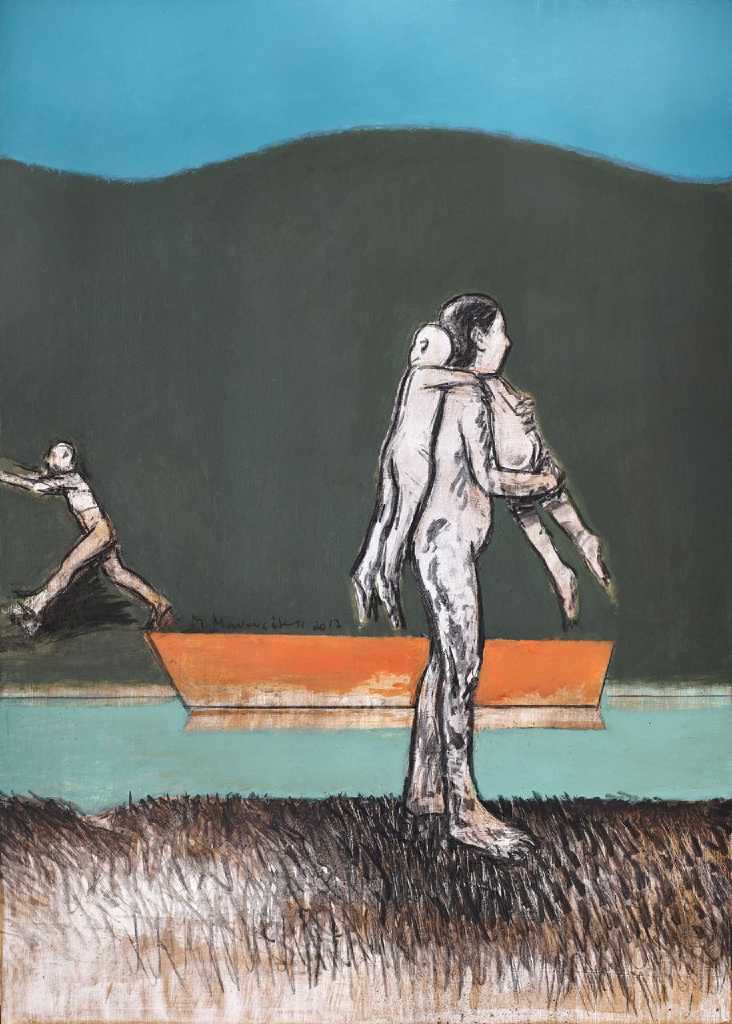 Michalis Manousakis,
Untitled,
mixed media on wood,
70 x 50 cm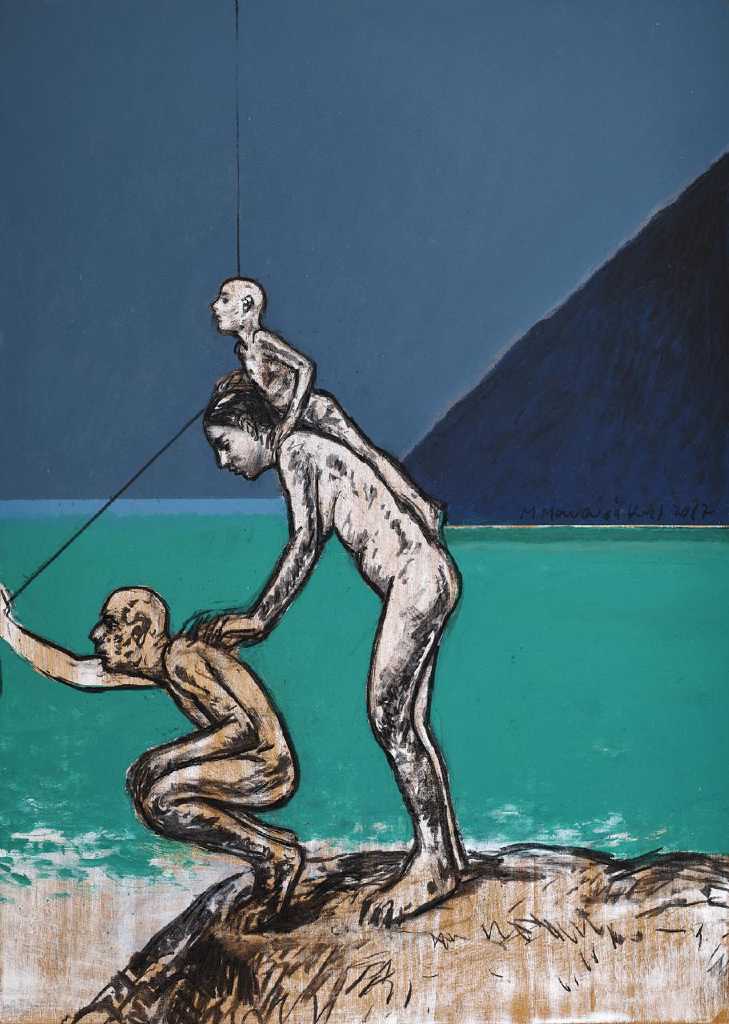 Michalis Manousakis,
Untitled,
mixed media on wood,
70 x 50 cm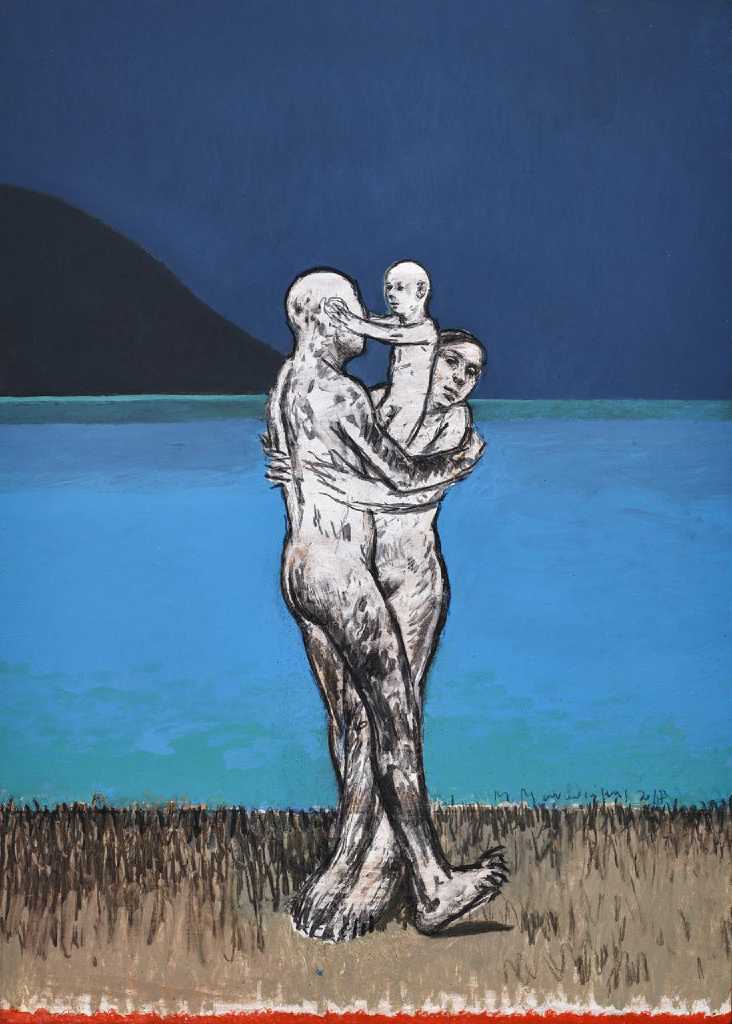 Michalis Manousakis,
Untitled,
mixed media on wood,
70 x 50 cm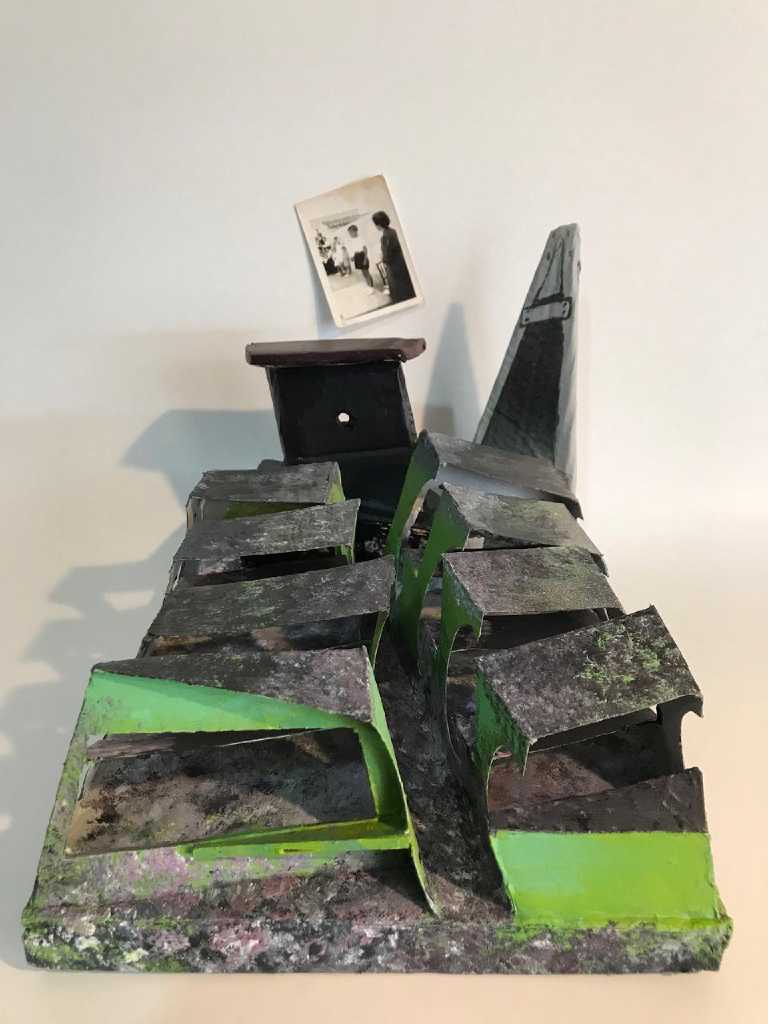 Irene Matsouki,
Classroom,
acrylics and oil
on cardboard wood
on plexiglass,
40 x 30 x 30 cm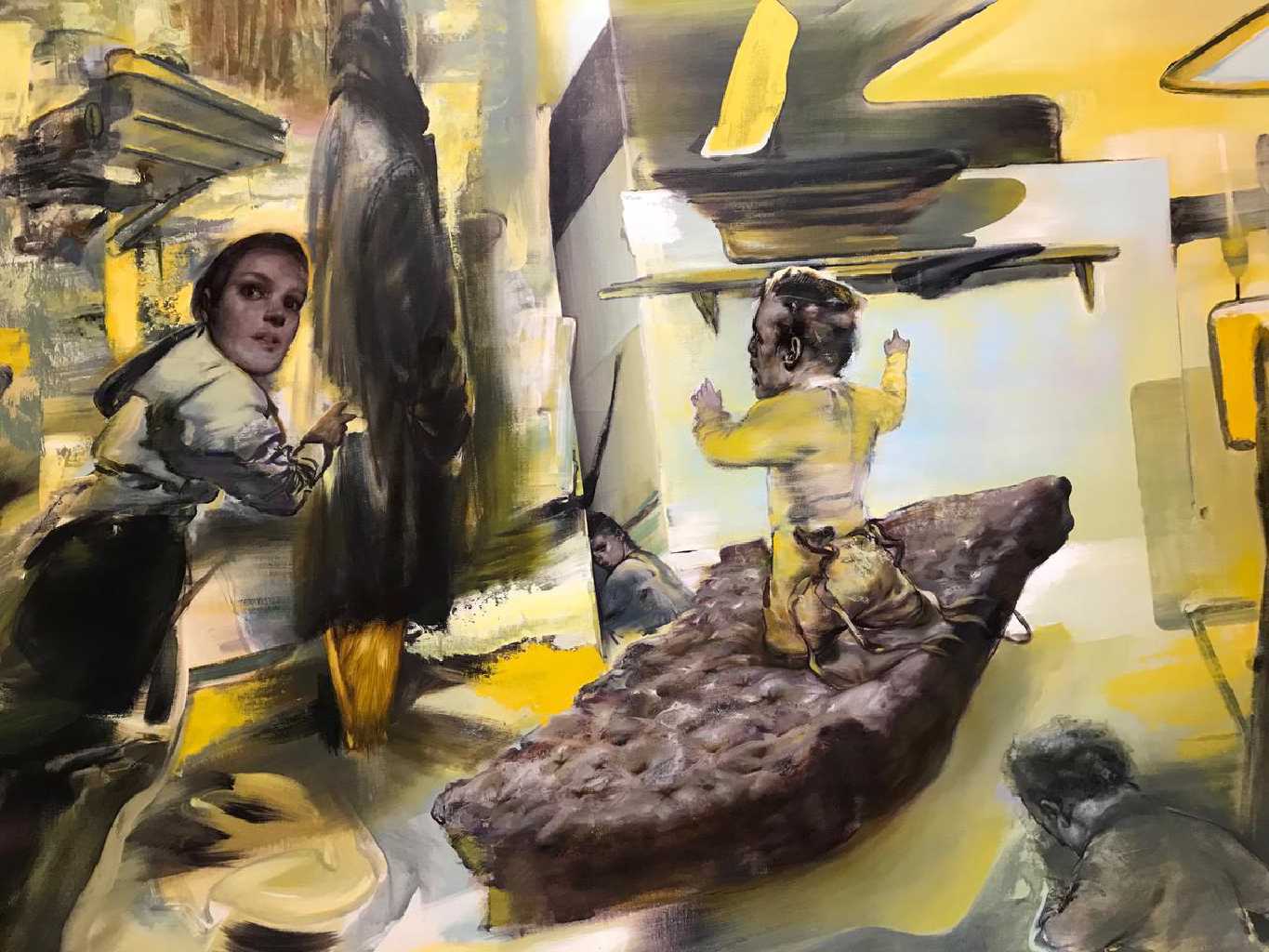 Tasos Missouras,
acrylic on canvas,
107 x 161 cm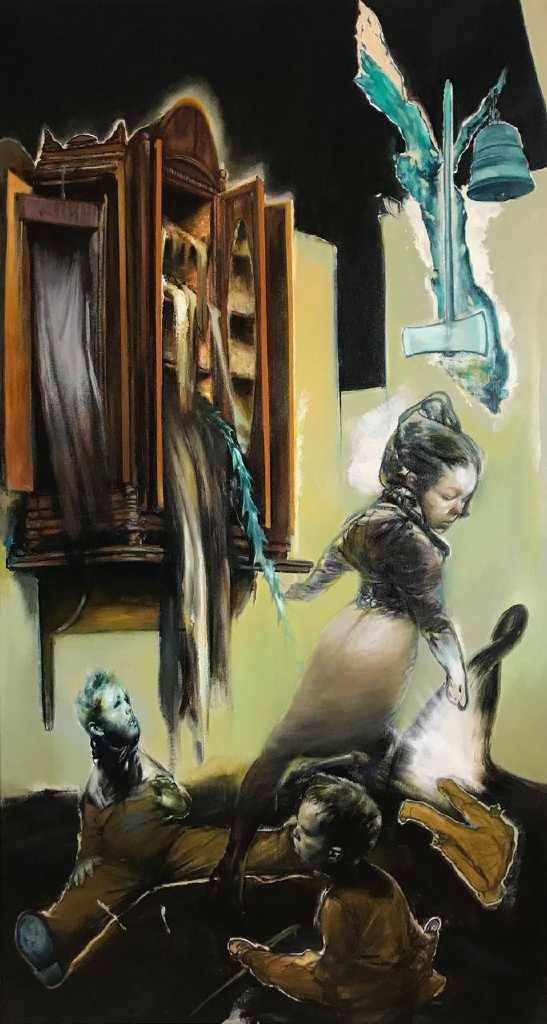 Tassos-Missouras,
Untitled,
acrylics and oil on canvas,
156 x 84 cm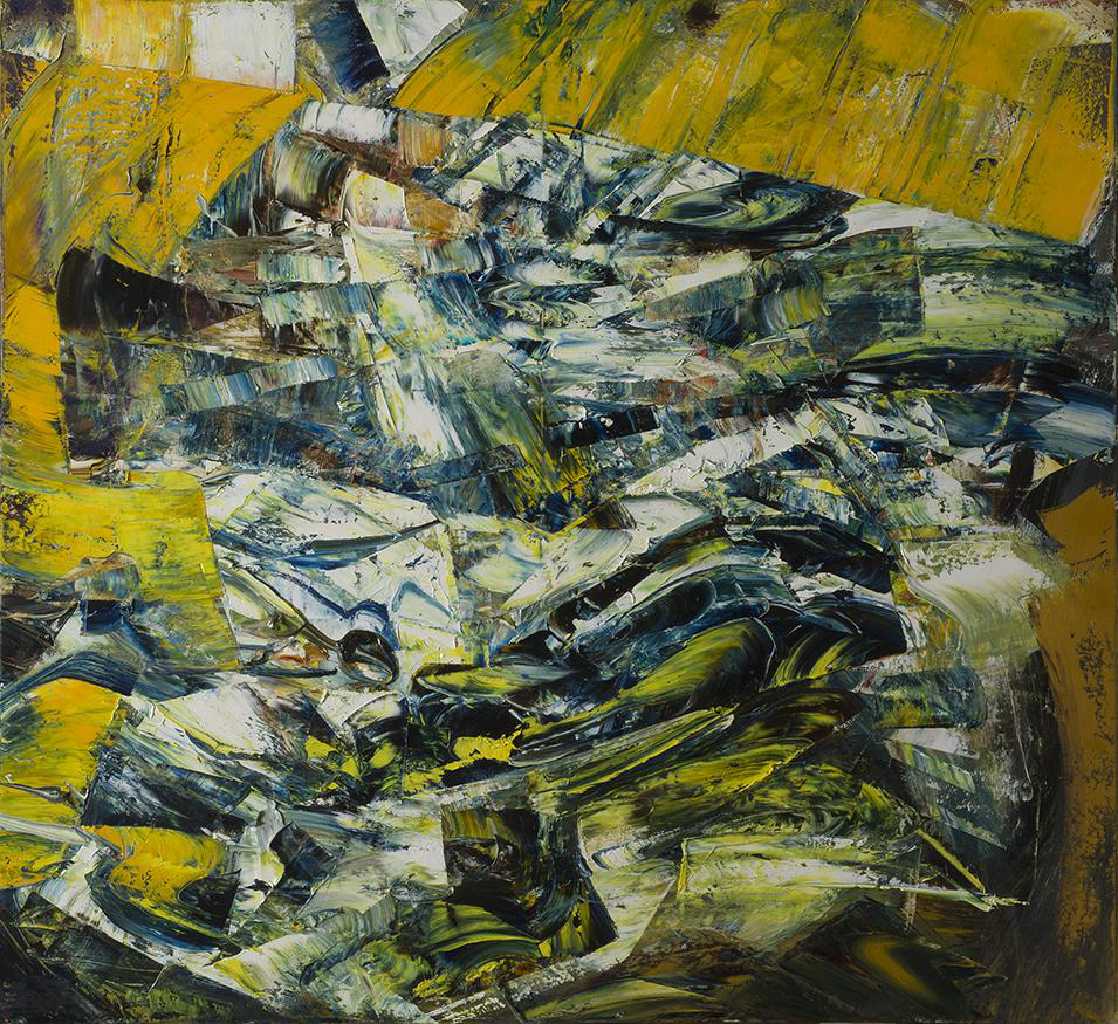 Zacharias Papantoniou,
Untitled,
120 x 110 cm,
oil on canvas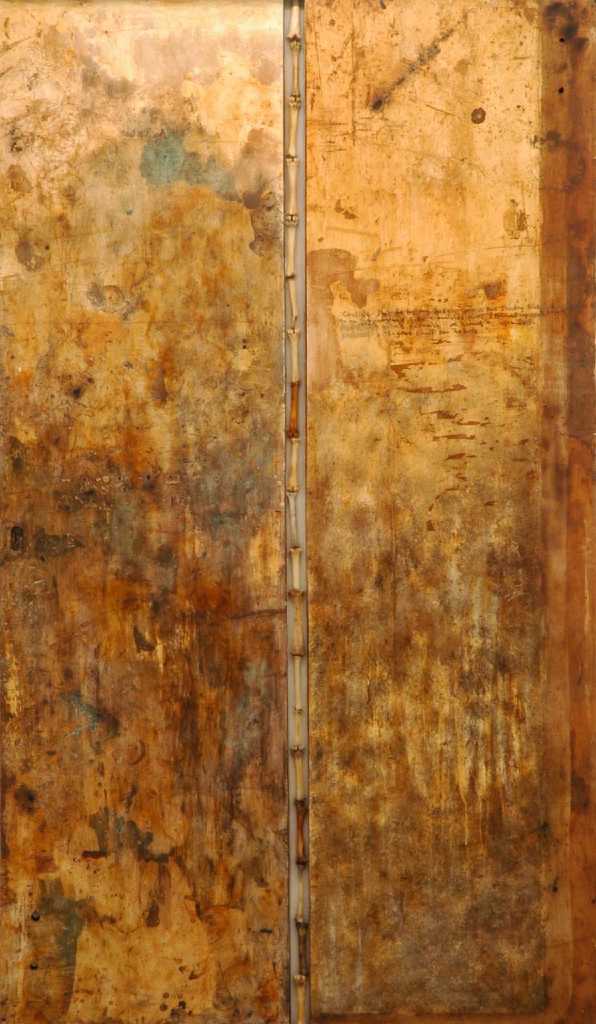 Andreas Vousssouras,
Body and Soul,
mixed media,
230 x 160 cm