Manolis Zacharioudakis
The Medium Is The Message
31 Oct – 6 Dec 2014 Trikala
Manolis Zacharioudakis presents a series of works titled "The medium is the message" (a title borrowed by the philosopher Marshall McLuhan). This is the second personal exhibition of the artist in ALMA Art Gallery.
The works exhibited are of large dimensions and constructed with handmade cardboard. The images are painted with acrylics and temperas and depict either female figures, nettings or rhythmical formations.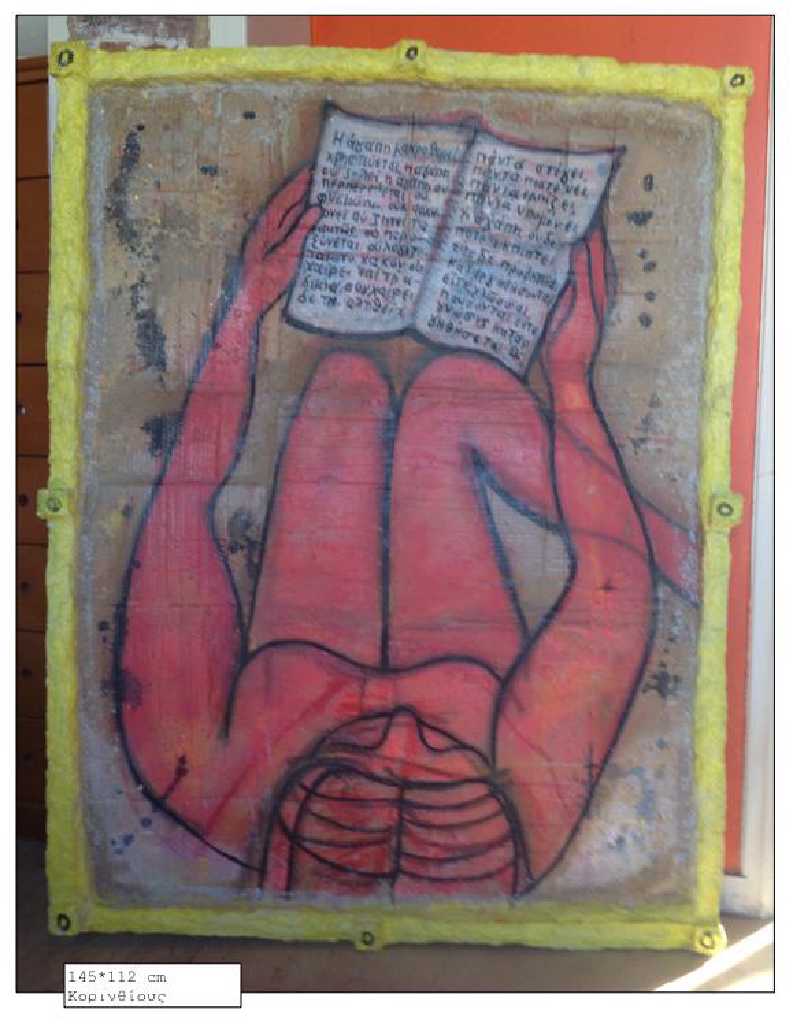 Corinthians,
145 x 112 cm
For Zacharioudakis the procedure of producing the cardboard with paper-pulp that he himself makes using printed paper, is as significant as the image. The cardboards constitute the conveyors and at the same time the masters of the work, the protagonists, the beginning of the composition and creation of it. The frame that encompasses the work is the element that consummates it and constitutes an integral part of it. It is the be-all and end-all of the work.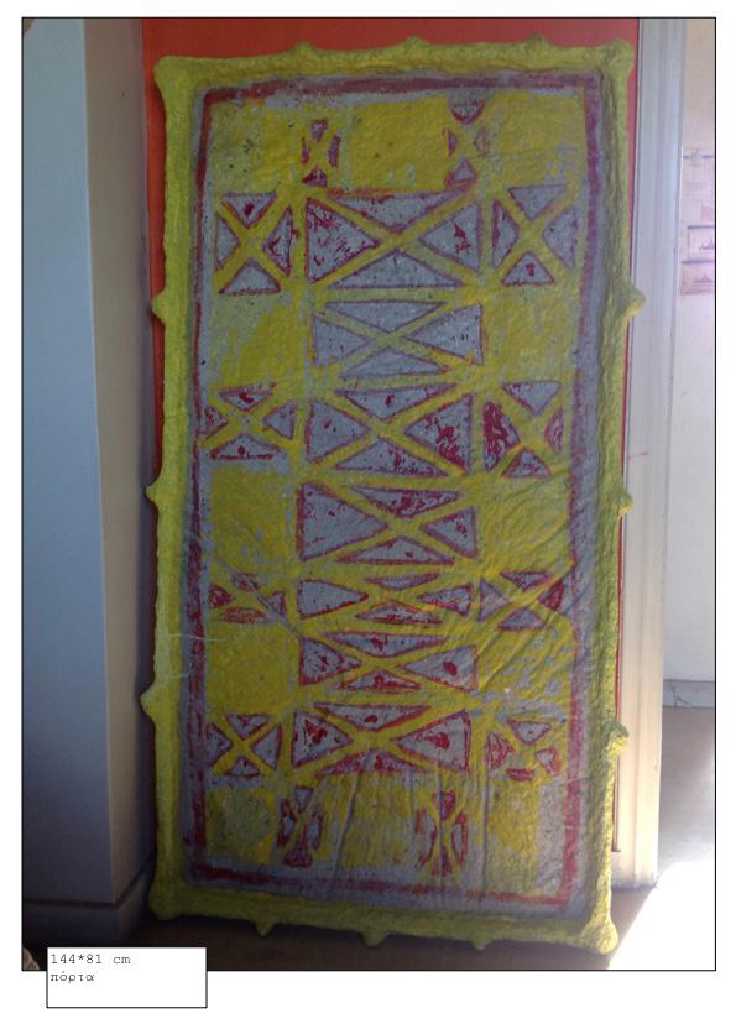 Door,
144 x 81 cm
Zacharioudakis lays great emphasis not on the semantic existence of his works but on the materials they consist of. He does not dissociate the figure from the content, the material from the concept. The tangible, the material, the heavy paper canvas conveys spirituality, sacredness. He emphasizes the frame, which defines and accentuates the work-object since what is important for the painter is the object-medium. The raw material comprises the message of the work, whereas the image is unstable, "flying". The paintings are objects and as objects are of certain size and weight, are tangible and unique. On the contrary, the image-content can be reproduced, broadcast, modified, enlarged, shrunk, photographed or uploaded on the Internet. The object needs caution because it might get destroyed or get lost forever since the individual who possess is one and only!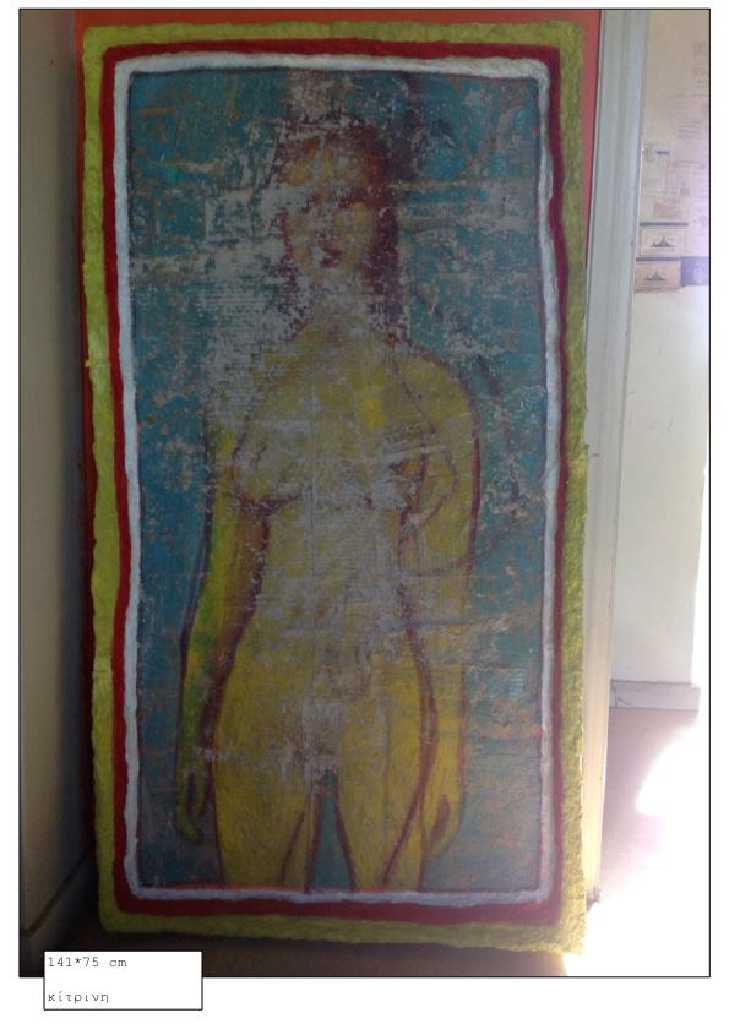 Yellow,
141 x 75 cm
During the manual production of the work the whole body is involved. This procedure is time-consuming, tiring, dirty and functions in counterpoint to the digital, immaterial works that Zacharioudakis has been creating throughout his career, since 1985.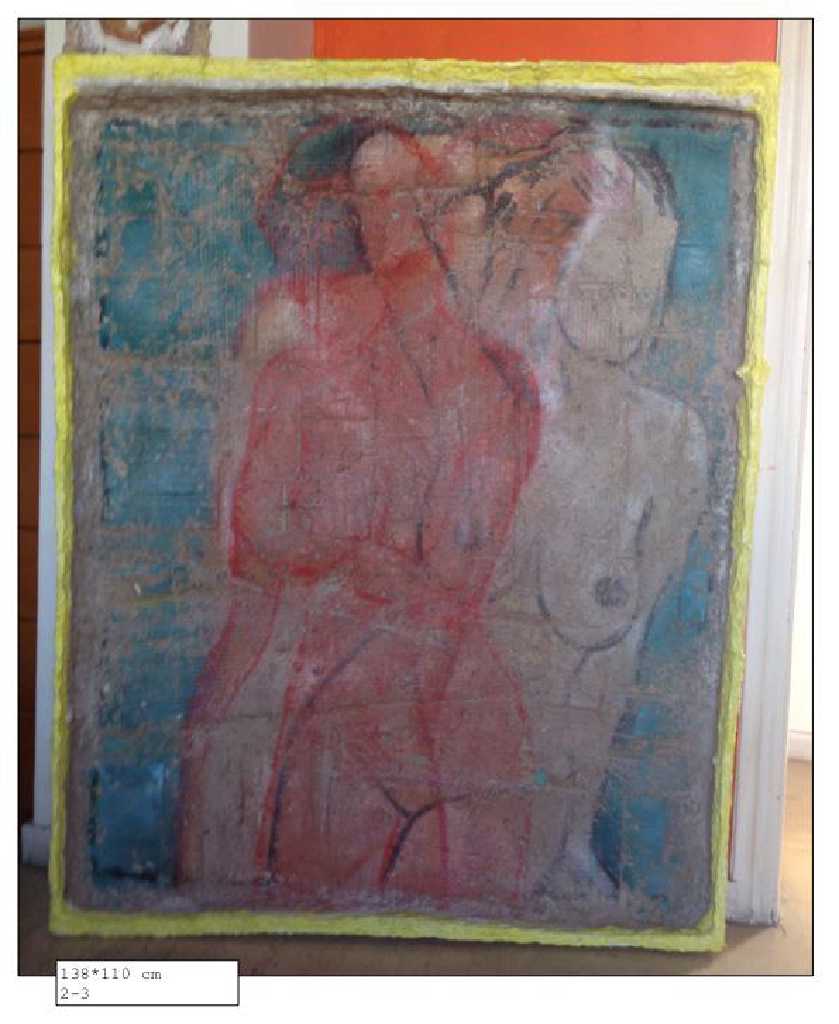 2-3,
138 x 110 cm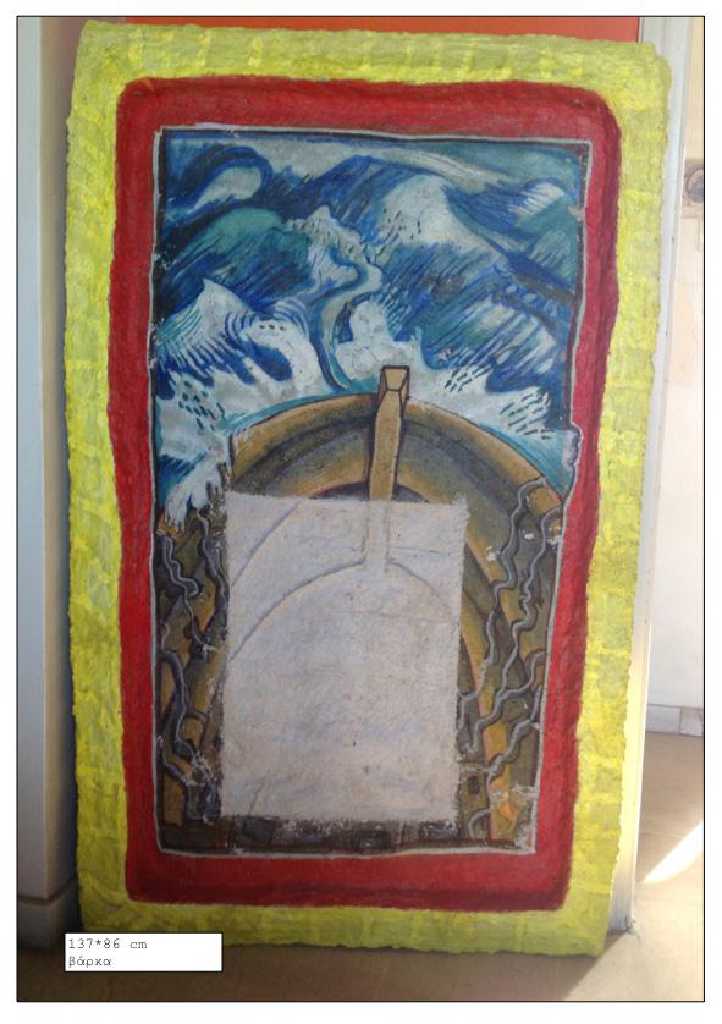 Boat,
137 x 86 cm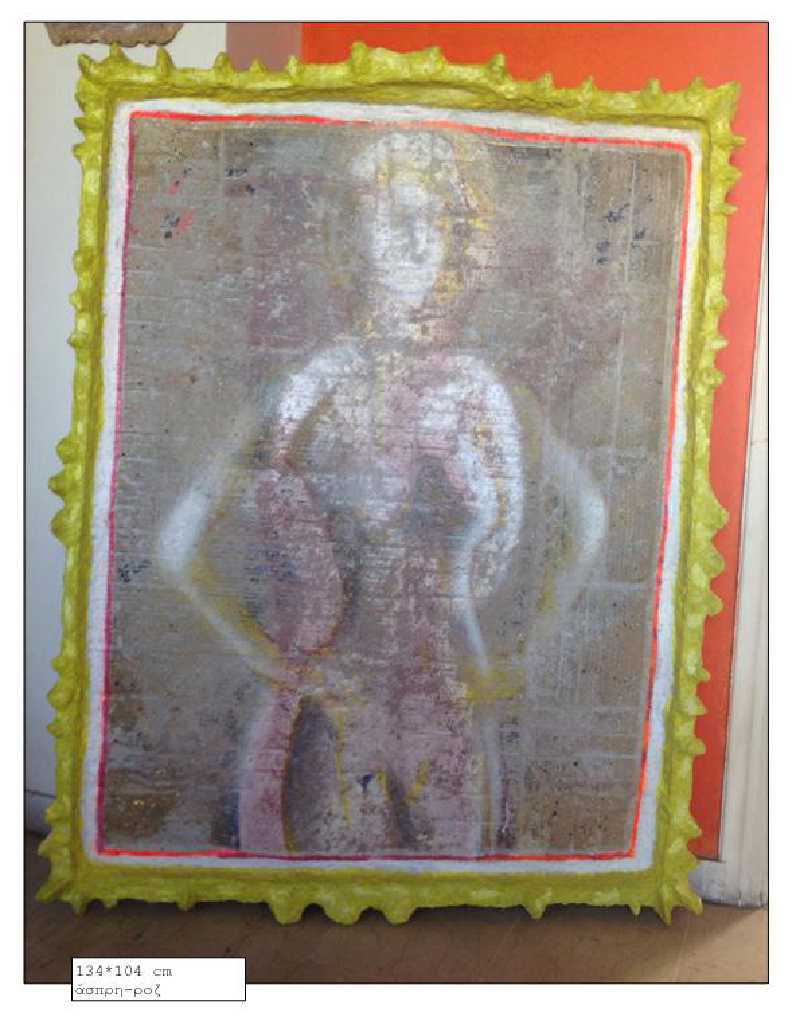 White-Pink,
134 x 104 cm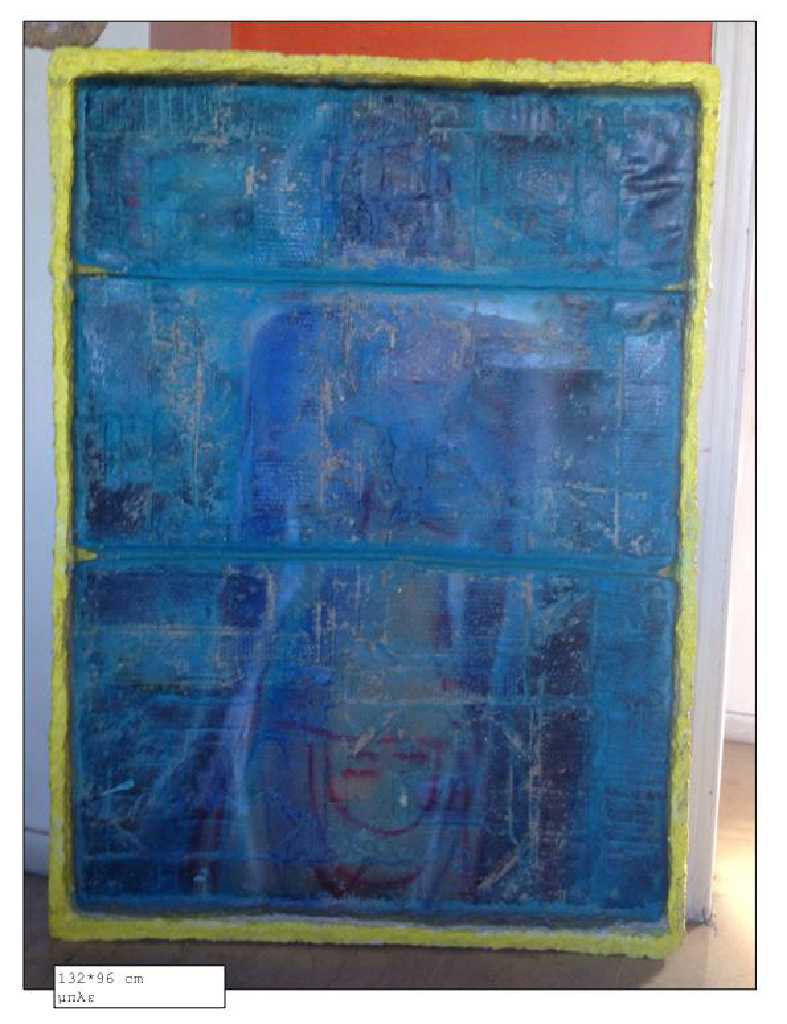 Blue,
132 x 96 cm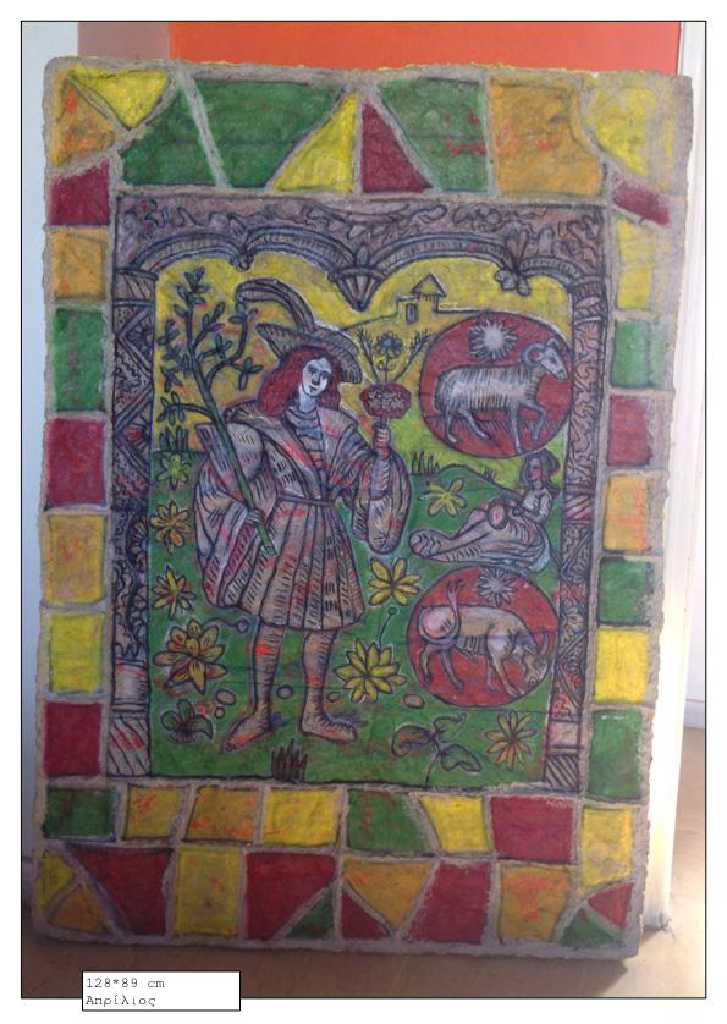 April,
128 x 89 cm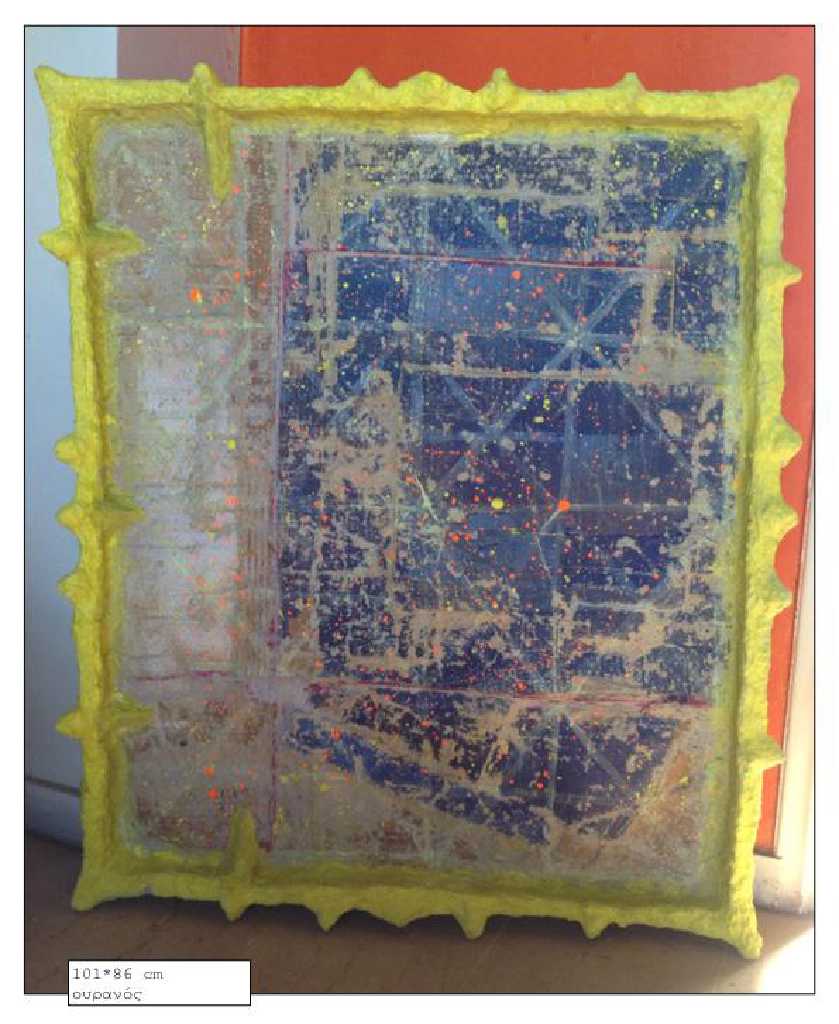 Sky,
101 x 86 cm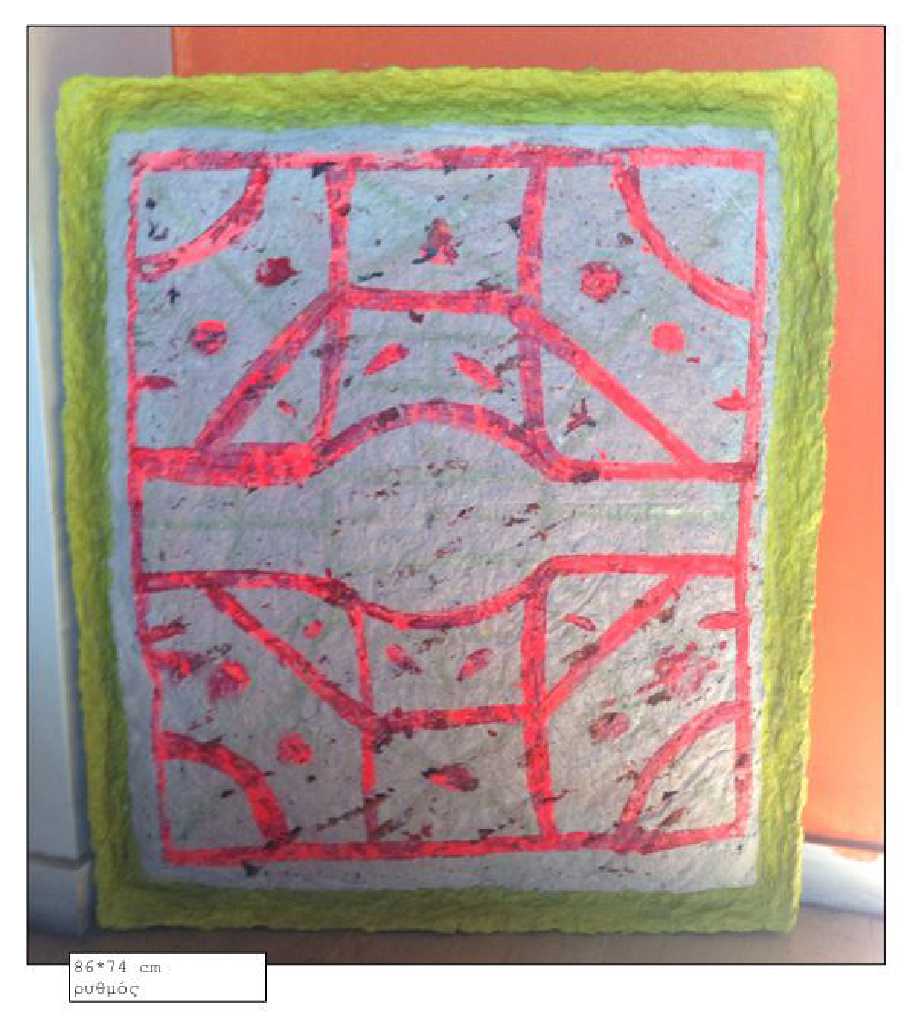 Rhythm,
86 x 74 cm
Poppies,
85 x 82 cm
![](img/msaz-14_768x768.jpg Untitled")