Take Five,
A solo exhibition by Andreas Vousouras
27 March 2023 - 31 May 2023 Trikala CURATED BY Maria Almpani TEXT BY John Bolis PARTICIPANTS Andreas Vousouras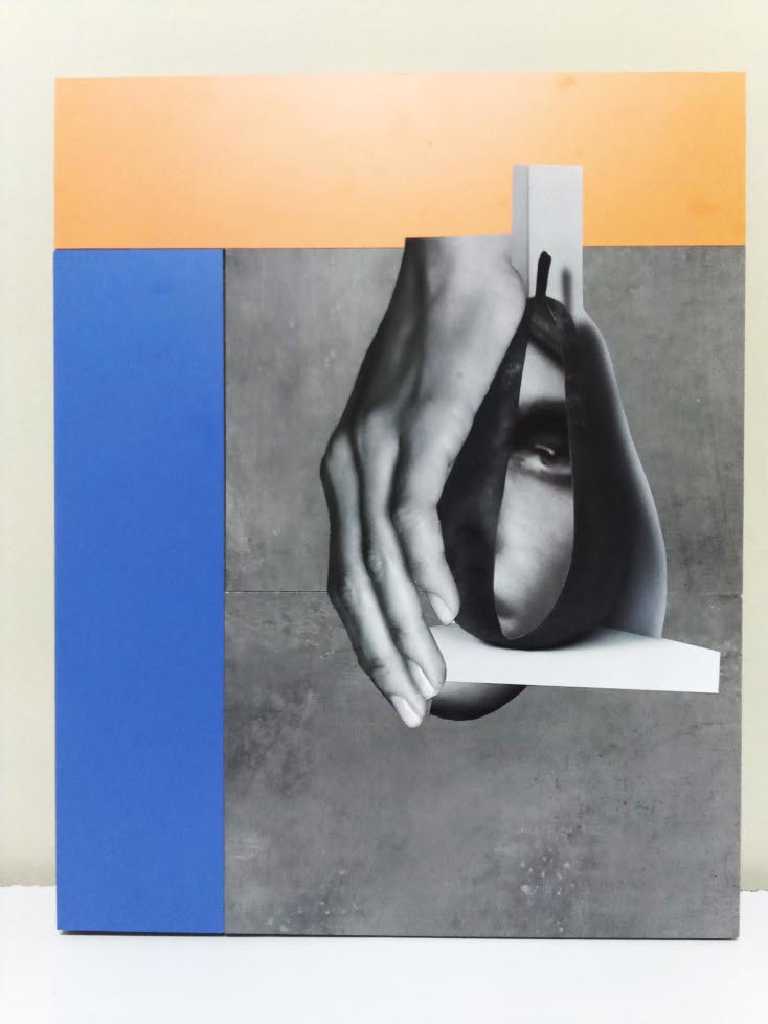 Amarcord,
collage on melamine,
50 x 40 cm,
2023
Take five: English idiom meaning 'to take a short break; also title of Paul Desmond's musical composition made of the greatest jazz hits of the Dave Brubeck Quartet. Referring to his favorite piece of music, Andreas Vousouras chooses this phrase/title for his new section of works, which "take a short break" from the social and political dimension of his proposals in recent years.These are compositions that in a way "return" to the beginning of his path in the field of art — collages of images and assemblages of objects that are part of the great tradition of revolutionary inventions of Dada and the spirit of Surrealism.The images he chooses and often paints, mostly come from lifestyle publications and women's fashion magazines. Unexpected combinations of fragmented images create new visual, paradoxical and enigmatic versions of reality (literally, new combinations of thought).In them, the seductive, shiny surface of things and relationships, the romantic spirit, the beauty of faces, the eroticism and perfection of bodies are undermined and ultimately negated.With a characteristic sense of humor and a sharply subversive-ironic mood, he presents wooden towers with cogwheels and outstretched arms holding objects, creates unexpected leaps of scale—huge eyes or disproportionately large smiling mouths—causing powerful impressions, projects blank faces, magnified details of bare flesh, women touching their lips to huge insects.Vousouras' "little break" offers direct and vigorous compositions, ambiguous narratives and open to approaches and interpretations, it sets an unpredictable and fragmentary scene of human life, which seeks and imposes the viewer's involvement, complicity and reaction.
John Bolis Art Historian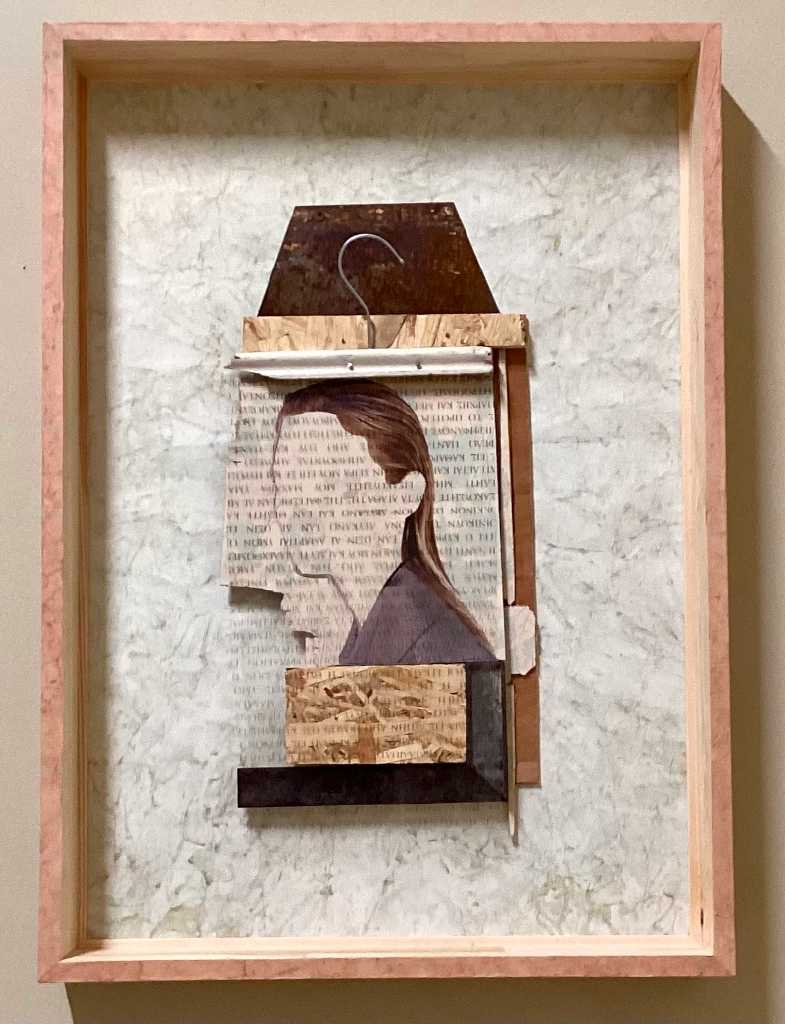 Architecture of sorrow,
collage on melamine,
70 x 50 x 10 cm,
2022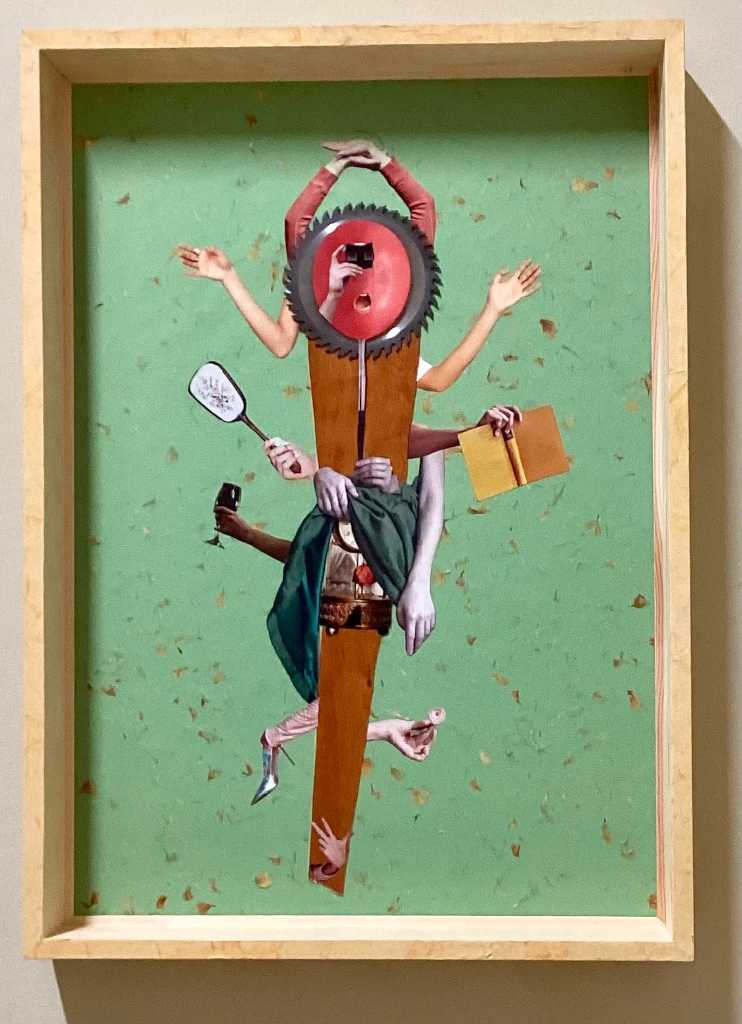 Dancing Bollywood flower,
mixed media,
70 x 50 x 7 cm,
2022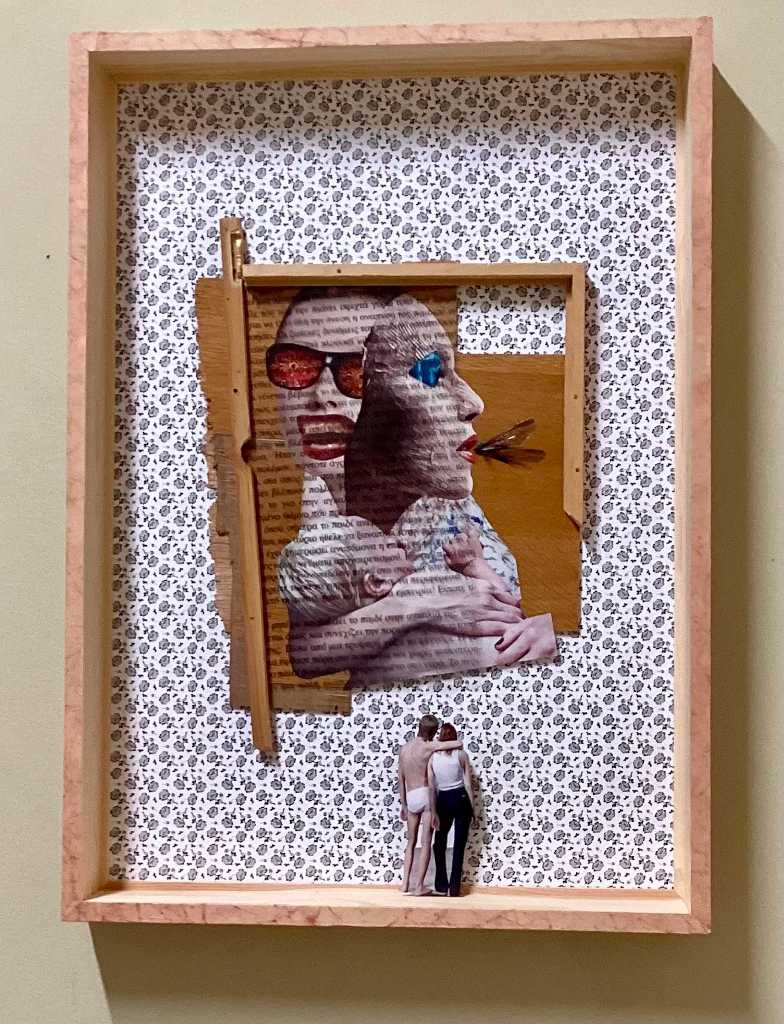 Lust ( after Elfride Yelinek),
mixed media,
70 x 50 x 7 cm,
2022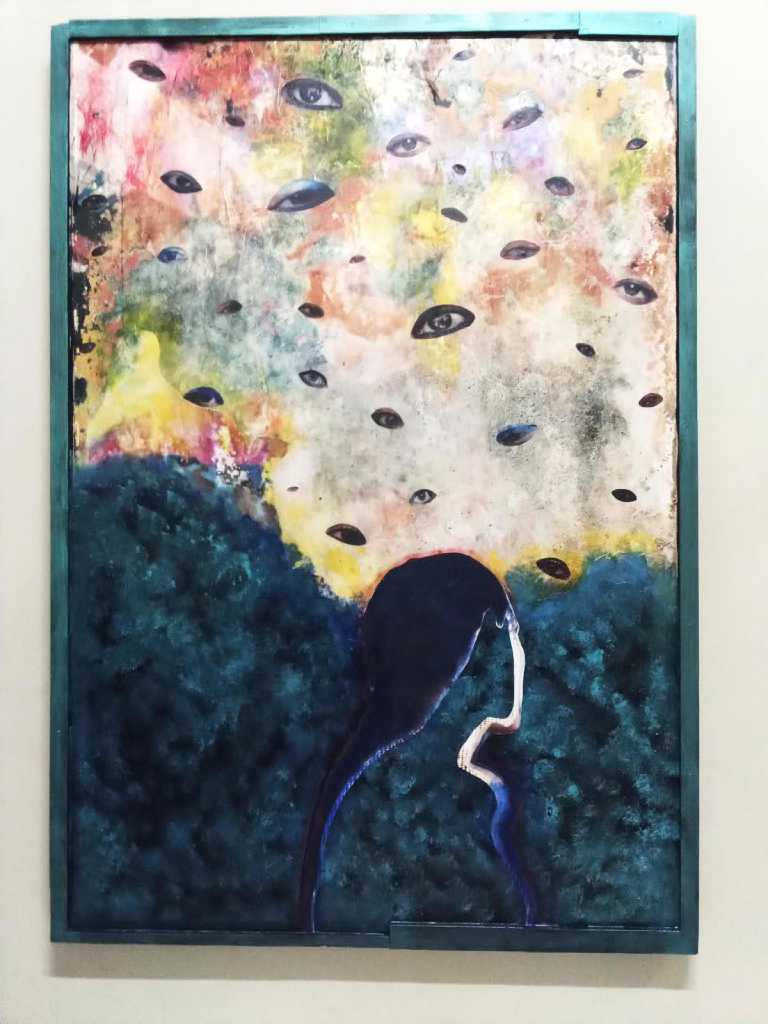 Night watch,
mixed media,
154 x 117 cm,
2023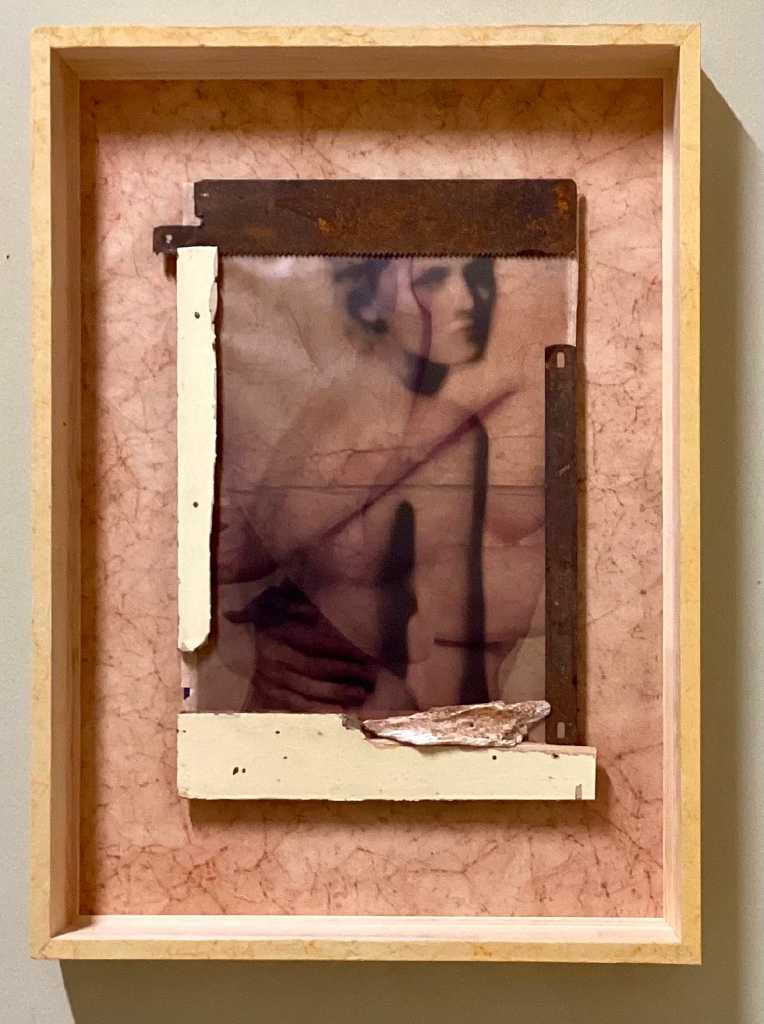 The book of Saturday,
mixed media,
70 x 50 x 7 cm,
2022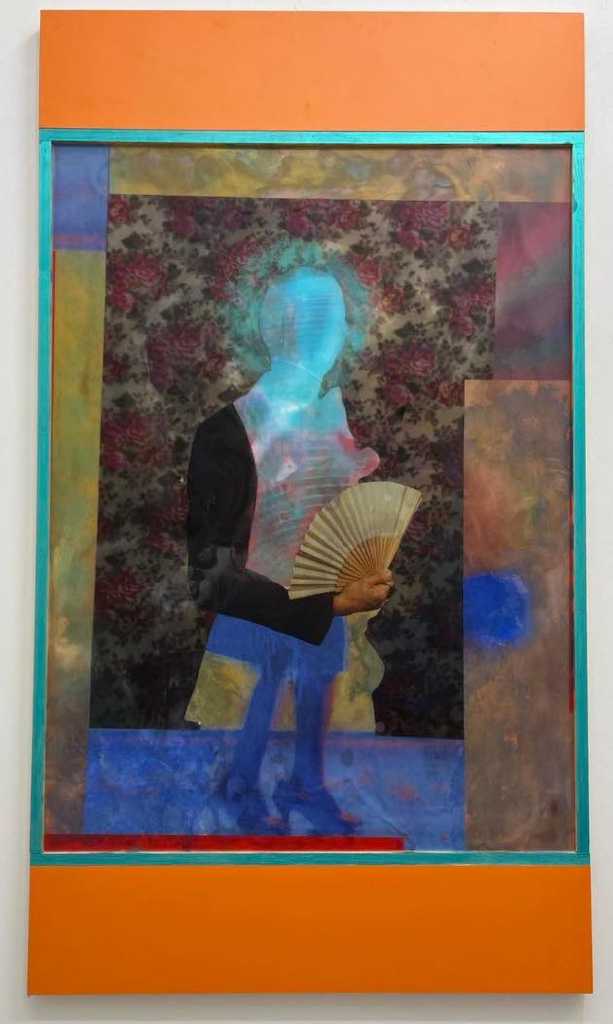 Αόρατος ανθρωπος με βεντάλια,
mixed media,
160 x 90 cm,
2023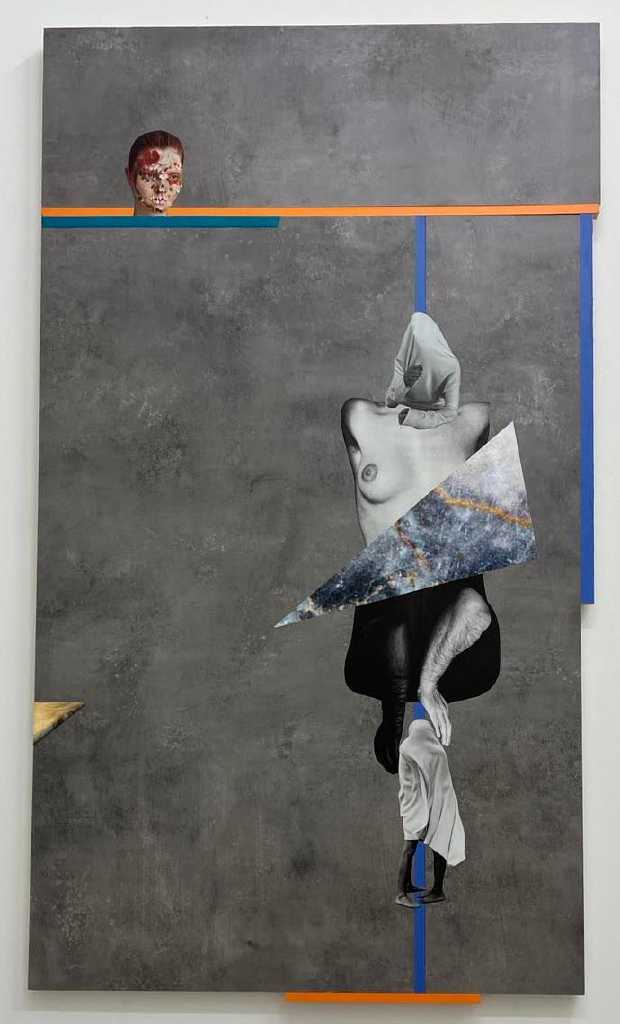 Γεωμετρία της νύχτας,
collage on melamine,
126 x 73 cm,
2023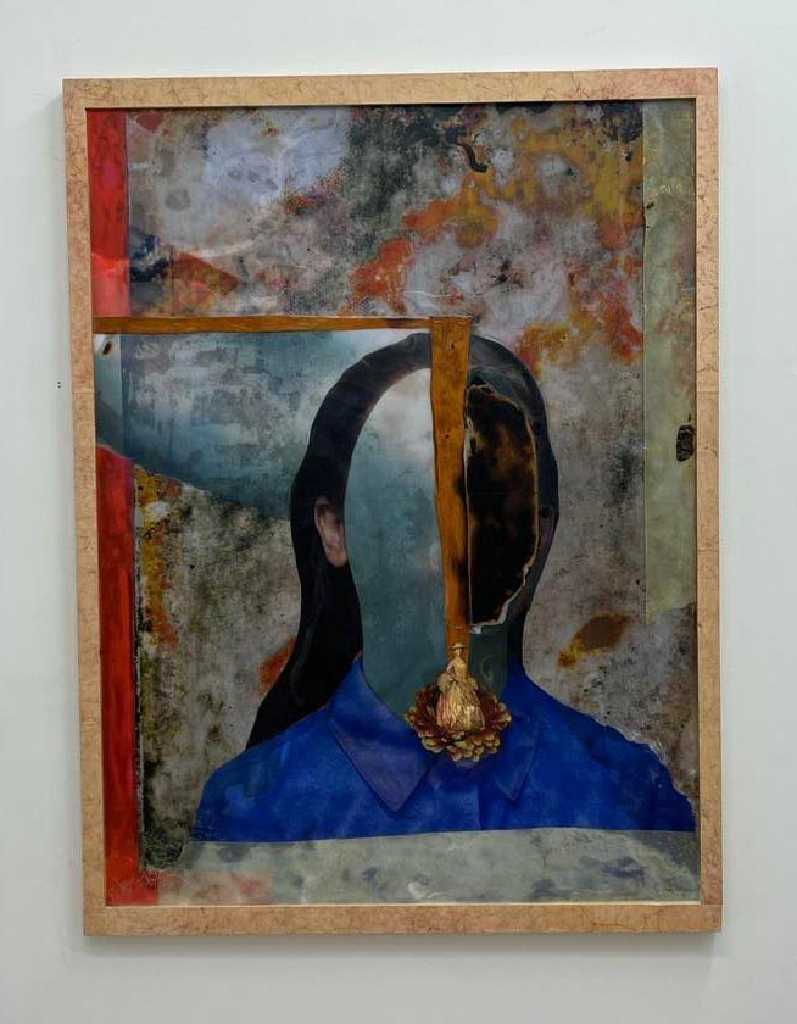 Παλιοί καιροί,
mixed media,
120 x 90 cm,
2023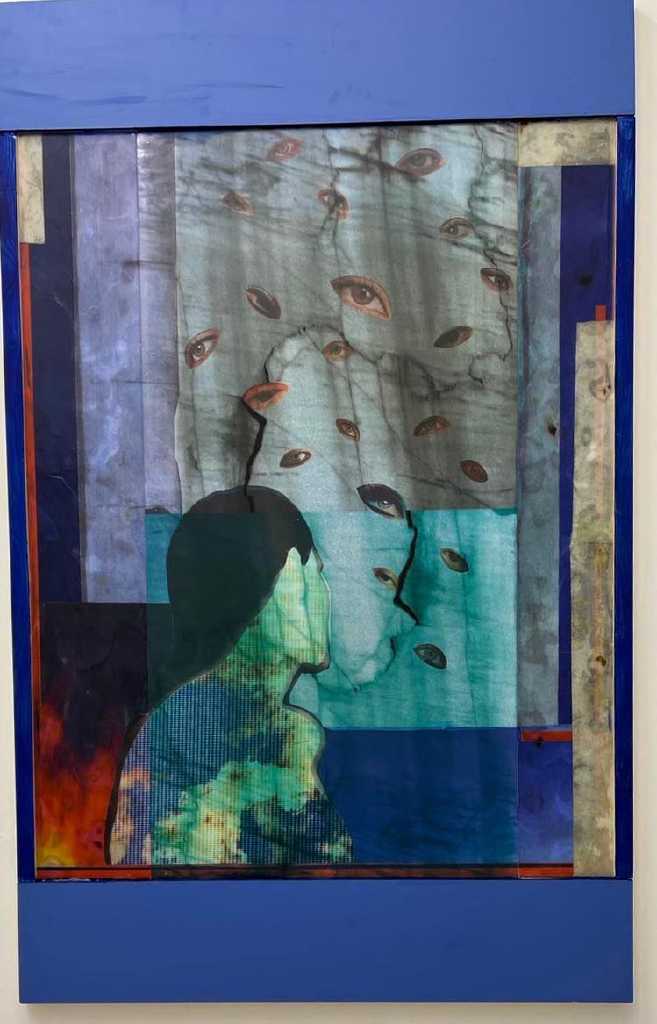 Night watch 2,
mixed media plexy glass,
160 x 100 cm,
2023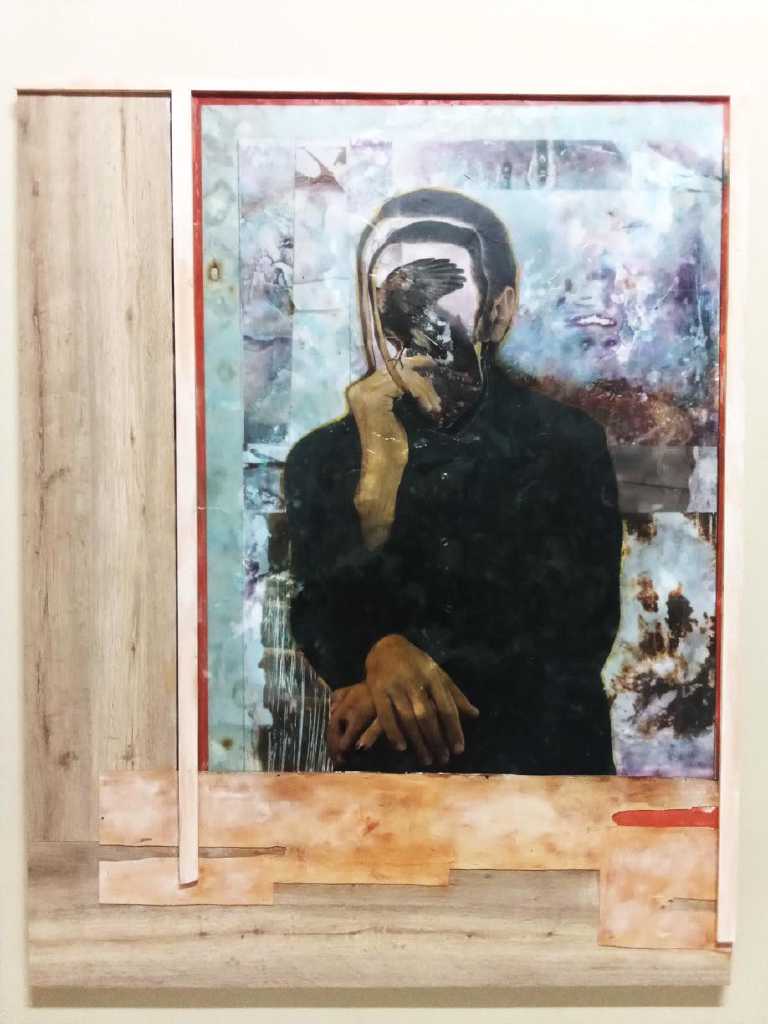 Κυνηγός εικόνων,
mixed media,
145 x 114 cm,
2023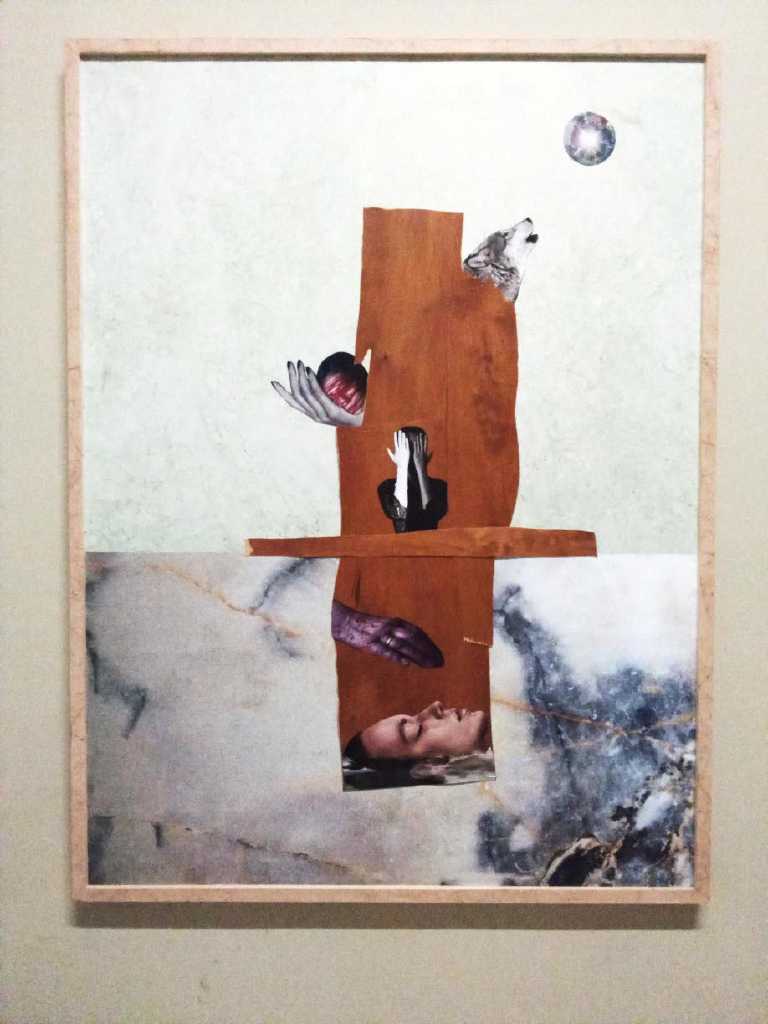 Μηχανή ονείρων,
mixed media,
120 x 90 cm,
2023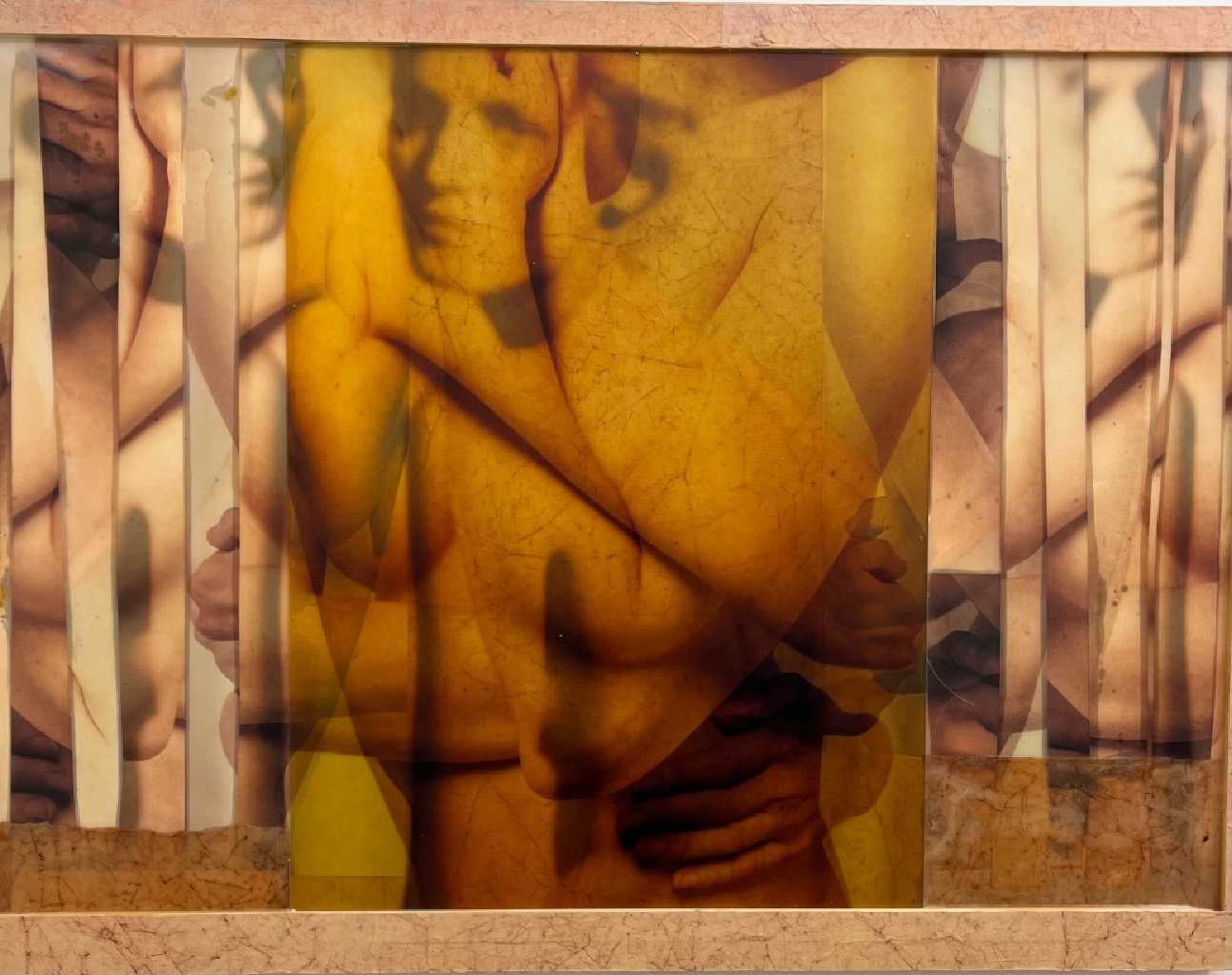 Tenderly,
mixed media,
90 x 120 cm,
2023